Accessible WordPress Themes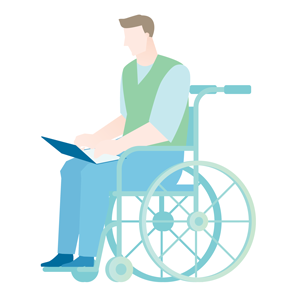 Website Accessibility concerns are on the rise both locally to Sonoma County's small business owners and other well-known businesses nationwide.
In our dedication to making websites more accessible to users with disabilities, Boylan Point's web development team has recently attended seminars and workshops on the topic of ADA Compliance.
During our research, we found 19 free WordPress themes deemed accessibility-ready by WordPress.org and wanted to share them with you.
What does accessibility-ready mean exactly?
Since WordPress.org provides a short and sweet answer, I'll just quote them below.
"Themes labeled as accessibility-ready have met the required guidelines and should not be construed to meet any level of formal accessibility requirements. Those levels are measurements of content accessibility, and cannot be applied to a theme."
Not all WordPress themes go through this accessibility-ready process.
Theme submissions (or theme updates) using the tag must undergo a basic accessibility review.
This means you can trust the below accessibility-ready themes for WordPress to help build a foundation for your ADA compliant website.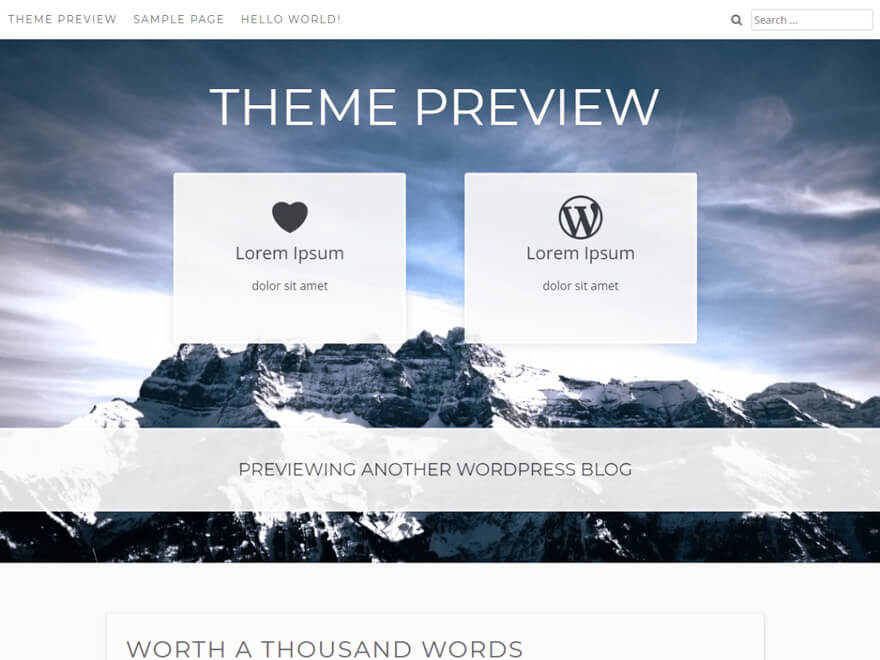 Theme Reviews: 4.8 out of 5 (14)
Authored By: Poena
Active Installs: 900,000+
Last Updated: March 17, 2019
Notes: Aaron is a responsive, accessibility-ready multi-purpose theme. Features include a call to action and front page highlights that will grab your visitor's attention, helping you to feature different products and services of your company.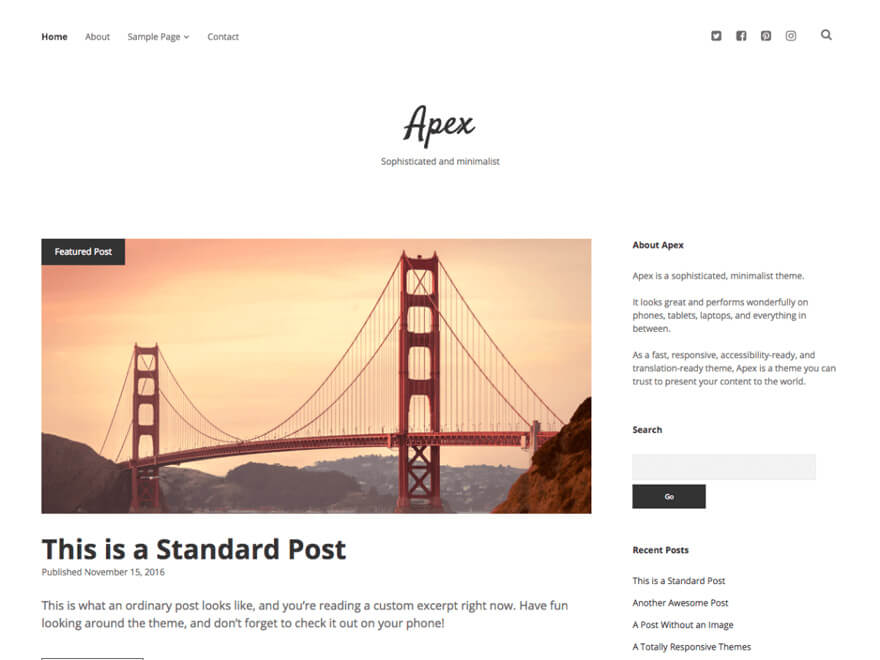 Theme Reviews: 5 out of 5 (11)
Authored By: Ben Sibley
Active Installs: 2,000+
Last Updated: February 25, 2019
Notes: Apex is a sophisticated, minimalist theme. It looks great and performs wonderfully on mobile devices, tablets, laptops, and everything in between. Use it to set up a business blog, newspaper website, fashion magazine, or travel blog.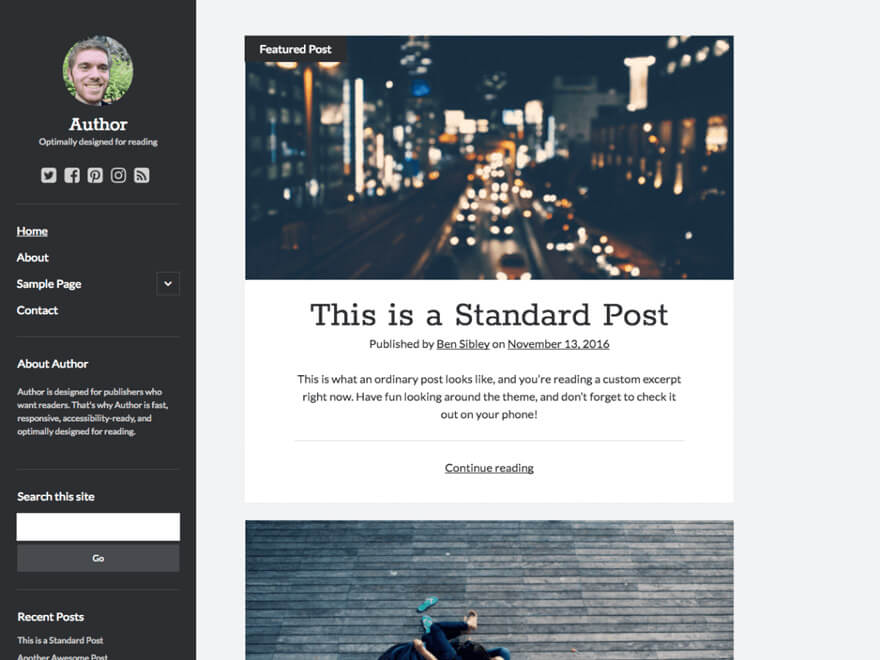 Theme Reviews: 4.9 out of 5 (47)
Authored By: Ben Sibley
Active Installs: 4,000+
Last Updated: February 24, 2019
Notes: Author is designed for publishers who want readers. That's why Author is fast, responsive, accessibility-ready, and optimally designed for reading. All scripts and stylesheets are minified, concatenated, and conditionally loaded to maximize performance.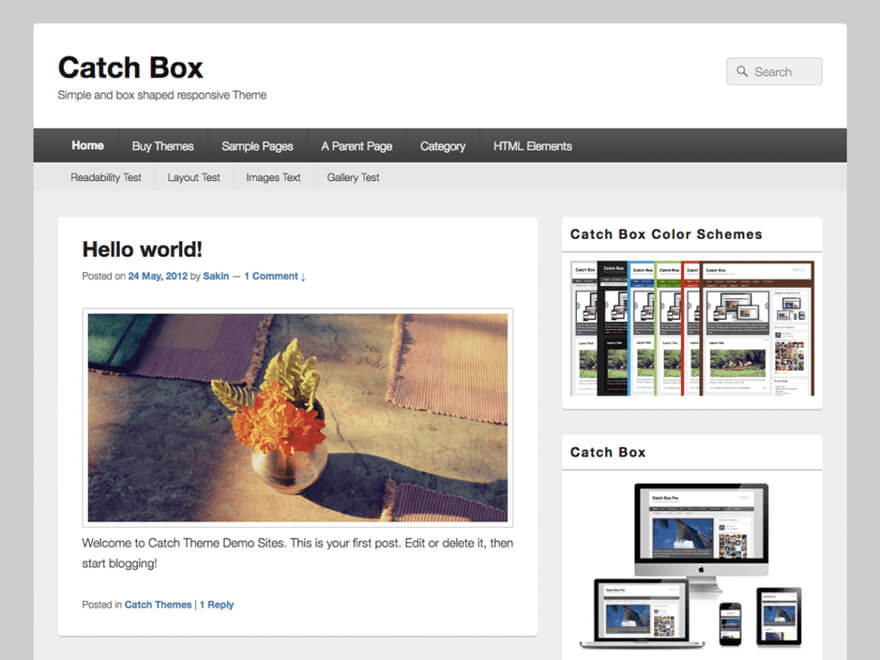 Theme Reviews: 4.6 out of 5 (54)
Authored By: Catch Themes
Active Installs: 10,000+
Last Updated: January 22, 2019
Notes: Catch Box is a simple, lightweight, box-shaped and adaptable WordPress Theme for bloggers and professionals. It is based on HTML5, CSS3 and Responsive Web Design to view in various devices.