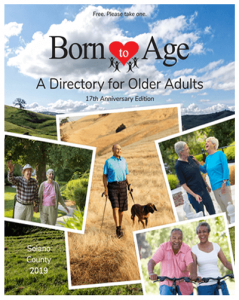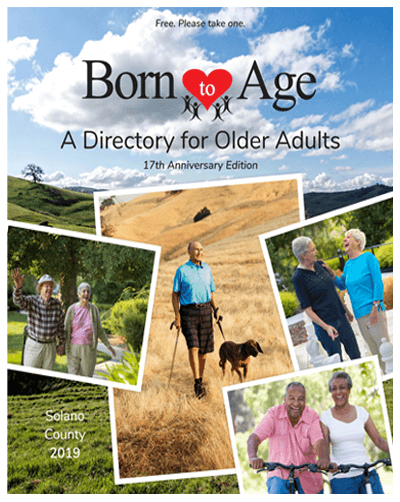 Born to Age is a directory for older adults in the Bay Area. In fact, they offer five directories that pinpoint the services catering to the senior community, but although the focus is on seniors, this is a publication for the young at heart boomers too.
Baby boomers are the ones that are being asked to take care of aging parents and Born to Age gives them a good read for the types of services that are out there. Directories focus on three primary areas, including Planning, Quality of Life, and Final Wishes.
The directories are specific to a geographic area: Marin & Sonoma County, Solano County, Napa County, Contra Costa County, and Alameda County. The usefulness of being able to find information for nearby services can mean saving hours of travel time.
In addition to the print publications, the individual directories and the entire directories database can be accessed online at BorntoAge.com. The website is mobile friendly and includes a magazine reader as well as a searchable database.
Articles throughout the various directories are relevant to the senior lifestyle and are written by experts. An aging population will appreciate topics that provide a cost comparison for assisted living, financial assistance programs for medical needs and prescription drugs, and advice on how to live & age wisely.
The publications and online versions are published by the Bay Area's Ginger Kelly. Ginger became a fan of the publication as she was dealing with issues relating to her aging parents. As someone who got her introduction to the directories because of her personal situation, she is extremely excited to know she has something that others in her position can appreciate.
We are fortunate to have Ginger as a client. If you have an aging parent and are looking for some great advice and connections, look no further than Born to Age.
Part of our Client Corner series showcasing small business owners in the Bay Area.