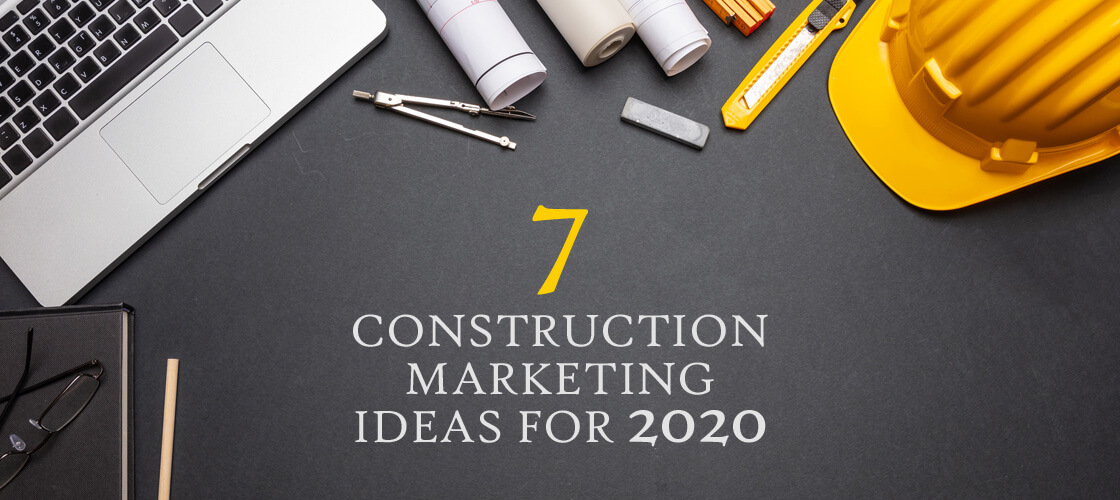 7 Marketing Ideas for the Construction Industry
With unlimited options to marketing your business in 2020, the construction industry is no different. Our local marketing agency has come up with 7 simple ways to marketing your construction company that feature both online and offline marketing ideas to help you build brand awareness and increase leads for your construction business.
#1 Mine your client base
If you don't treat your customers well and remind them you're always looking out for them, someone else might steal them away from you. Take time to develop a nurturing plan for your current and past clients. Here are a few examples:
Special Discounts – Make your customers feel special by pitching them with a special offer that makes it worth their while to continue working with you.
Newsletters – Stay in touch with your clients with informative and engaging marketing materials, emails, including newsletters or special offers.
Referral Program – Make it a priority to reach out once a week to customers and remind them of upcoming events, services you provided that they may not know about, or your paid referral program.
#2 Build your construction company's brand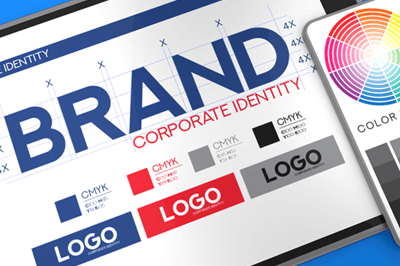 To create your brand in the construction industry, you need to brainstorm. Giving your construction business a name won't serve the purpose of branding.
There is a whole world of brand identity that you must create to provide your construction business a professional look and feel that will attract and keep customers.
Some branding ideas include an easy to remember domain name, a responsive and modern website design, print and digital marketing materials, and more.
#3 Set a budget for your construction marketing ideas
When it comes to investing in your company's brand, you get out what you put into it. A healthy starting point is to invest roughly 5% of your overall revenue on marketing, which is necessary for any construction or contractor business growth in 2020.
Once you establish a brand campaign that covers all the marketing strategies you want to pursue over the next year, you can create a sensible budget that meets those needs with the help of a marketing consultant. They can also analyze what your competition is spending.
And if they're marketing themselves at a higher level, you risk losing valuable business to them, so keep your marketing campaigns hyper-focused and dominate your niche before expanding.
Marketing
that works
Take advantage of 20+ years of experience
At Boylan Point, we have the tools to create an effective marketing strategy that targets your business goals. Allow us a few minutes of your time and we'll show you a different kind of marketing agency. Guaranteed.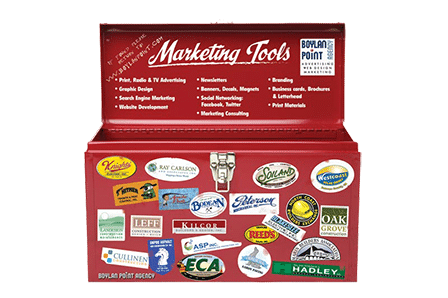 #4 Donate extra materials left over after a project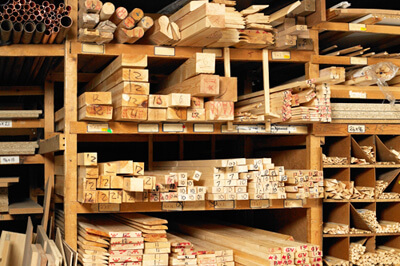 Sometimes it can be hard to figure out what to do with leftover materials after a new construction project in the Bay Area – especially San Francisco.
It could even become a considerable expense to dispose of them properly.
That's why you may want to consider donating your extra construction materials to a local non-profit or charity.
Giving materials could not only benefit your community and save you money, but you could get some high-quality PR locally and nationwide, given the right circumstance.
#5 Boost your presence on social media
For both large and small businesses, social media is an excellent opportunity to show consumers the more personal and active side of your construction business. When done consistently and correctly, social media is an invaluable tool to use to reach potential customers and communicate with existing customers.
Even if you don't use or even like social media, one of many search ranking factors for your website and brand awareness is having a current and active Facebook page and a Google My Business listing on Google. The least you could do is post behind-the-scenes photos to inspire the younger generation to want to learn more about your field.
#6 Follow a niche marketing strategy
As a small home builder, it's much more challenging to compete with larger construction companies in Sonoma County and throughout the Bay Area. If you follow a niche marketing strategy, not only are your dollars being put to work more effectively, but it will be easier to overpower your competitors.
This will also enable your construction business to grow your brand and further dominate your local area.
#7 Join a construction industry association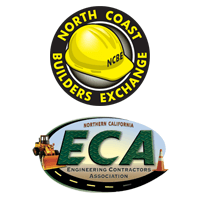 The best way to gain traction in your marketing efforts is to join an industry association such as North Coast Builders Exchange (NCBE) or Northern California Engineering Contractors Association (NCECA).
Both of which our Creative Director, Tom Boylan, is on the board. These are resource hubs that offer quality and local connections that lead to business success.
These organizations also allow members to advertise on their websites and marketing materials.
2525 Cleveland Ave, Suite G
Santa Rosa, CA 95403