Five Things artists can do on social media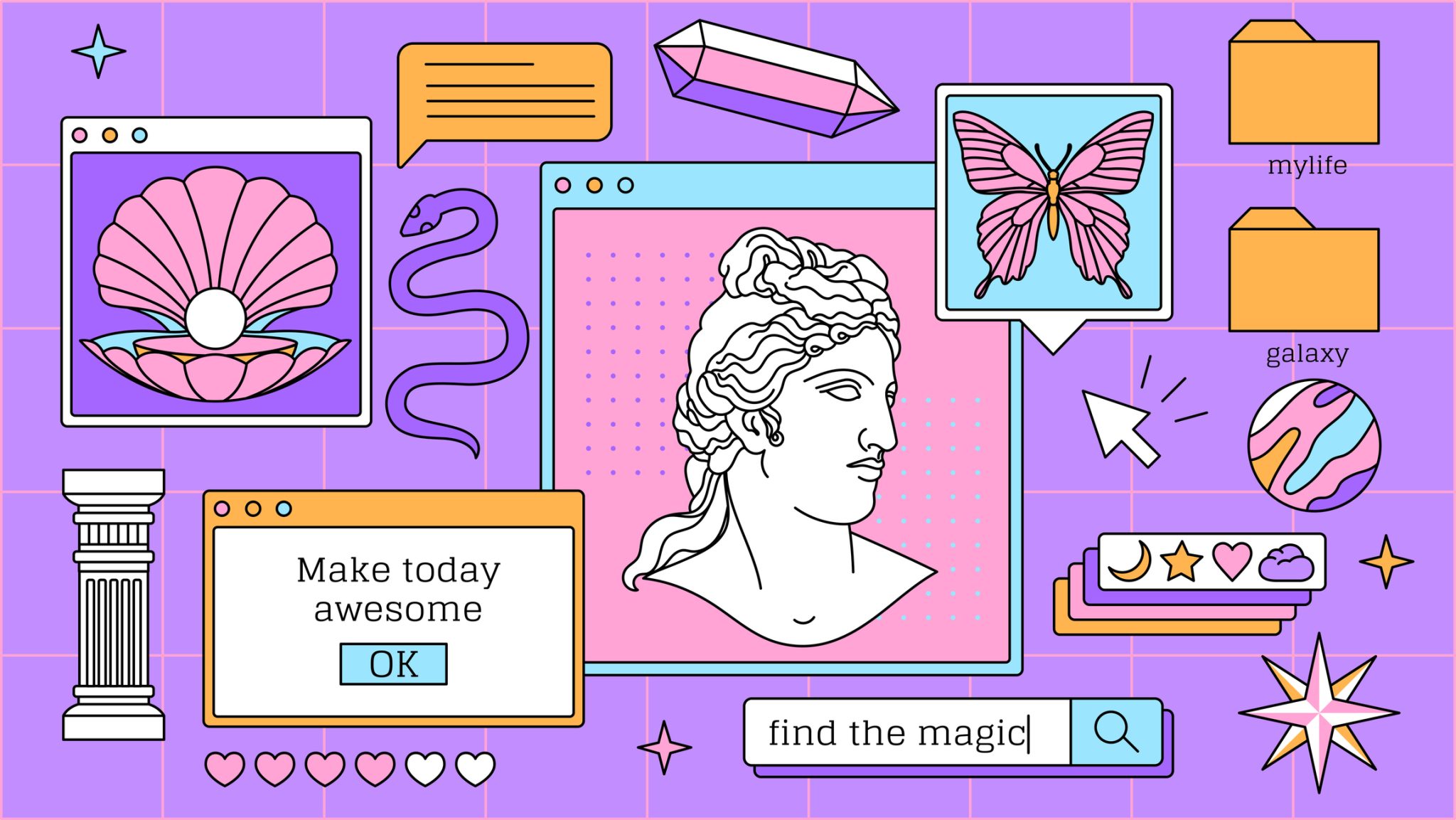 For artists of any kind-from casual creators wanting to share their art to professionals wishing to find employment and commission work-social media has been one of the best tools for finding and getting an audience. The problem is that social media management consumes time, as much as doing line work or adding color to a portrait.
But, with a little bit of planning and preparation, managing your social media can net significant results in getting people interested in your art and paying attention to you.
1-Automate Your Social Media, As Much As You Can
Most people think of "automating" your social media as similar to spamming and unwanted pop-up ads when going to websites. They believe it means intrusive posts filling up your screen and timeline, wasting your time while you find the content you want.
This isn't the case. This is what happens when automated tools are not used properly.
The right way to use automated tools is the same way you use automatic bill pay for your cell phone and car insurance. It removes something you have to worry about regularly. You don't have to go through the effort, day after day, to post something. Automated tools schedule posts and publish them, so you can do other things without waiting at your computer or phone. And social media works best when you're consistent. If people know that your postings will show up regularly, they'll anticipate and seek out your content.
This doesn't mean you can't be spontaneous. Automating your social media allows you to be more spontaneous since most of the regular heavy lifting is already done.
Most artists don't need massive, complicated social media management tools initially. If all you want is a simple, easy-to-use social media posting tool, Buffer offers a simple management tool at both the free and paid level. If you're looking for a more full-featured tool, Hootsuite offers performance tracking and better scheduling options.
But, when the time comes to develop a more fully-featured social media presence, asking for professional help is a good thing.
2-Share More Than Just Your Art
This doesn't mean you have to share how you enjoyed every sandwich, 
There are many things you can talk about besides just sharing your art. You can talk about the process of creating your art-do you use a particular brand of tablet and why? What are your inspirations when working on a subject? Talk about your cat, who thinks your pen is the best toy ever.
And, talk about your sandwiches.
(They're good sandwiches.)
You don't want to overshare-avoid talking about things like politics or anything highly personal, avoid most kinds of humor (or be very clear that you're telling a joke), and anything that can deliberately peg your identity in the world. Don't talk trash about people or companies, even if it's over-the-top or "obviously" a parody. 
Some people might call this gossip or trivia, but think of it as a short story—an appetizer of information that people can enjoy before having the main meal of your artwork.
Marketing
that works
Take advantage of 20+ years of experience
At Boylan Point, we have the tools to create an effective marketing strategy that targets your business goals. Allow us a few minutes of your time and we'll show you a different kind of marketing agency. Guaranteed.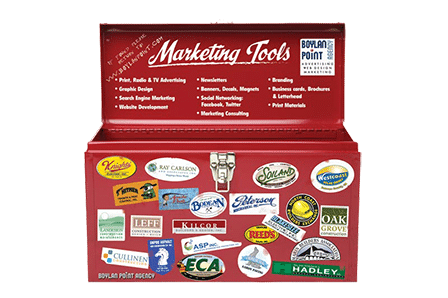 3-Form Relationships To Expand Your Reach
When you're on social media, don't just follow fellow artists. Follow people that are interesting as well. 
Why?
Because the more people you follow, the more people that could follow you. Don't just follow particularly "trendy" people, but people closest to what you do. For example, if you tend to draw people's pets and your pets, you should share and follow cute pet social media groups and posts. From there, maybe follow cute pet accessories or cute pets with children.
And don't be afraid to contribute, as well. If you've got enough free time to create a piece of art using someone else's social media as an inspiration, do so and share it with links and hashtags to ensure that the connection is firmly established. 
4-Use Your Social Media As The Top Of Your Funnel…
Okay, you might ask, what is this funnel you're speaking of?
What you're doing on social media–finding fans and customers for your artwork-is marketing. You're developing an interest in people online who will want to see more of your art. This is the top of the funnel, where you find interested people and have them develop an awareness of your art.
From there, you want to create passion in your artwork. Think about expanding your desire and interest in people. That you're just as interested and as curious as they are. Share how you created a piece of art. And that you have more art to share.
Once you develop a passion and interest in your artwork, you can lead them to the next step of the funnel, which is to have something at the end of the funnel.
5-…And, Have Something At The End Of The Funnel
Social media is not the end of marketing your art, but the beginning. Eventually, every posted picture and random cat-attacking-the-stylus video has to lead somewhere. That somewhere should be your website or blog, where you can collect your images, stories, and information and provide an anchor for people to look at your creations.
If you think of your website as your portfolio, your social media is an invitation for people to see what you've made and what you've done.
The good news is that a starter website isn't that expensive to get or set up. WordPress and Bluehost offer decent bare-bones blogging and website setups that don't require much skill to get working. If all you need is a single page to secure a domain name and post some art, Boylan Point offers landing pages that can do that.
If you need something that has more features, GoDaddy offers a lot of options, including tools for creating a sales cart. And, if you need a custom, full-service website package, Boylan Point provides web hosting and web development services as well.
Conclusion
For artists, social media is a crucial tool in your kit for sharing your artwork. And, like any tool, knowing how to use it right makes working with it more manageable. Social media requires a little forethought and time, but it can create beautiful results. For a starting artist, a simple plan for social media management is easy enough. And that simple plan can carry you a long way.
When the time comes for your art to reach the next level, your social media plan should grow as well. That's where the Boylan Point comes in. We can handle your social media needs, from account creation to regular posting.
Boylan Point also offers a free social media consultation and SEO site audit, where we can point out where there are issues and help. 
Don't wait around; let's bring your marketing to the Boylan Point.
2525 Cleveland Ave, Suite G
Santa Rosa, CA 95403