Five Website Trends For 2023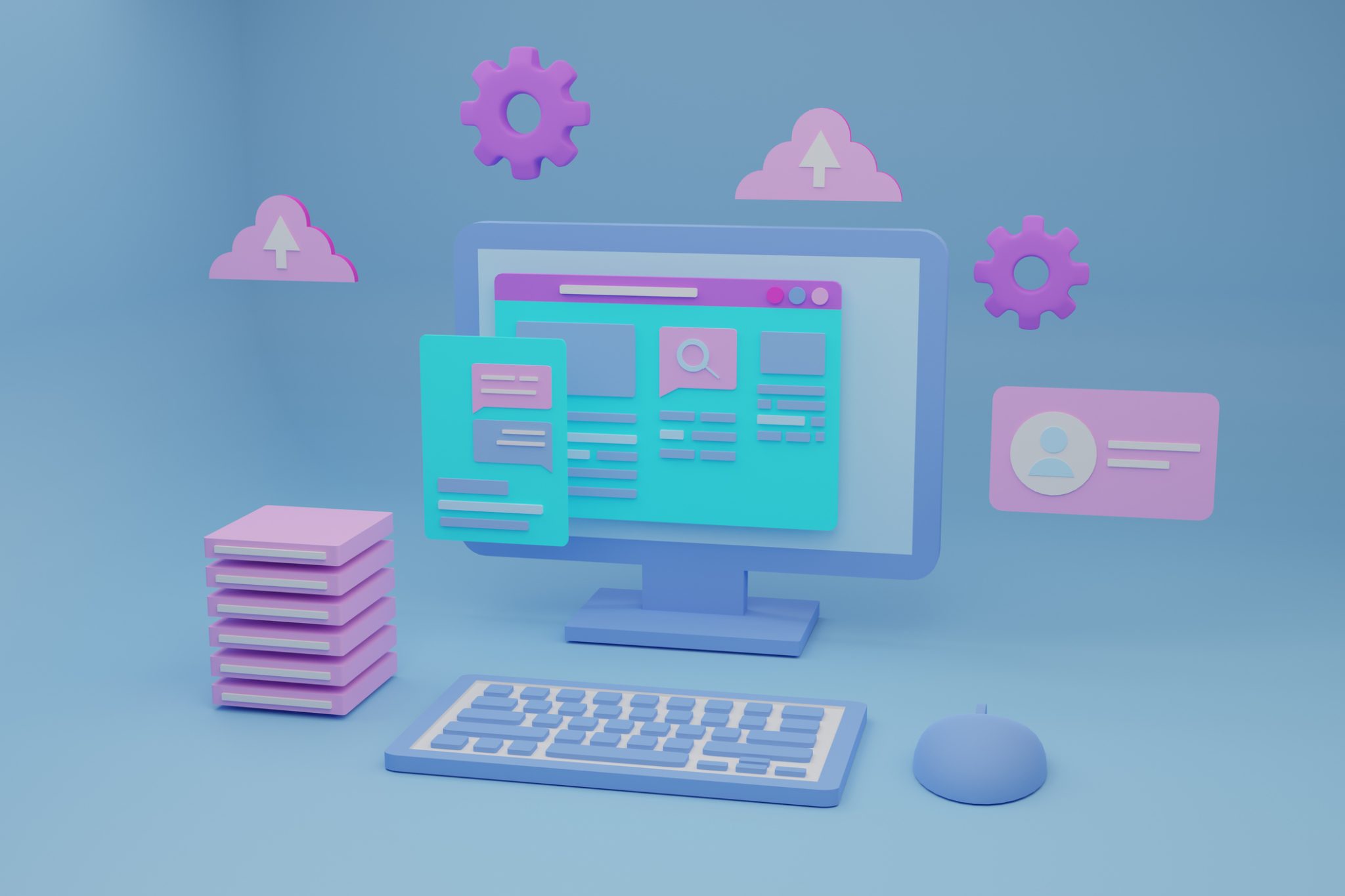 With only four months left in 2022, it's time to start thinking about items that are a long lead for 2023. A major long-lead item is any changes you want to make to your website. There are a lot of new trends to watch out for in website design, and they are something to be aware of.
A common theme of many of these trends is to not try and create a "cookie-cutter" website that matches your competitors but adds value by being unique. Another is the portability of your website-mobile browsing is on the rise, with 58% of all browsing done on mobile devices. And that number is only going to go up in the next few years.
With that in mind, here are the five trends in website design for 2023. Trends that should be on your radar for a new or revised website.
Dynamic Websites
If there was ever an era for the simple website since the end of the 1990s, 2023 isn't going to be it. Dynamic websites are now the order of the day, where the ability to interact with the website reveals more content not just by scrolling down or opening menus, but through other interactions such as side-to-side scrolling.
One of the newest ideas for a website is parallax scrolling, where the images in the foreground scroll past the images in the background much more quickly. Like in many classic video games, this presents an illusion of depth and motion in a mostly static situation. Another concept is using deliberately wide background images in a pseudo-3D format that a user can scroll side-to-side to view more options.
White Space Is Important
If you're going to be using a lot of dynamic elements in your website, having part of your website not be dynamic is important. Properly placed white space helps with your dynamic elements, by serving a number of different purposes. The white space can serve as a visual break between dynamic elements, a place to put elements that won't work in a more dynamic website, and provide clear markers of where important items are.
When thinking about your web page, this is an important factor to consider in the design.
Marketing
that works
Take advantage of 20+ years of experience
At Boylan Point, we have the tools to create an effective marketing strategy that targets your business goals. Allow us a few minutes of your time and we'll show you a different kind of marketing agency. Guaranteed.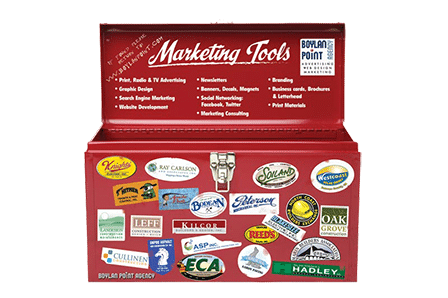 Mobile Accessibility
With the increase in mobile browsing from phones and devices, your website should be mobile-friendly and mobile-responsive. This is especially important for any industry when your customers might walk or drive by and need information about your business quickly. 
This isn't just optimizing your web page for quick loading on mobile devices (which is part of it), but designing your web page so that a person using their thumb to scroll and click on items on the page can quickly find everything. This is thinking about keywords and phrases so that people using voice search will be able to find your website on the first try.
Custom Images And Artwork
People are craving-if not actively hungry-for the new after the last few years, and they've gotten good at picking out stock images and photography. This doesn't mean that stock images have gone the way of spats and lead-based makeup, not at all. It just means that if you have any spare money in your budget for your website, you should look at how much it would cost to develop some custom art or photography for your website.
This doesn't have to be complicated-maybe some photos of your business in action, new photos of your shop front, or a new background that includes your logo and representations of your brand. The goal is to give a first-time customer that has just landed on your website the thrill of seeing something new and different.
The Return Of Color Theory
While the monochrome/black and white website still has its place, the concepts of color theory, gradients, and color psychology are going to be very important in 2023. This includes things like making sure colors compliment each other on your website, the particular primary colors chosen emphasize your brand, and your choices emphasize the emotional responses you want from your customers.
This is especially important with things like mobile browsing, where the primary color pallets of your website are the first thing that they're going to see. Some choices are going to be inspiring and make a customer more attracted to your product, while others will help to relax a nervous customer that has complicated decisions to make.
Conclusion
While there are a lot of new and astonishing things coming out for website design, the basics remain the same. If your website has a good, consistent plan that is backed up with marketing, an SEO plan, and even a social media schedule, you're going to see new customers checking things out and asking about your business.
This is where Boylan Point can help with your marketing. From maintaining your website and social media presence to radio and TV advertising, the Boylan Point is here to help with your marketing.
Raise your marketing to the Boylan Point today!
2525 Cleveland Ave, Suite G
Santa Rosa, CA 95403