GETTING STARTED WITH
GOOGLE MY BUSINESS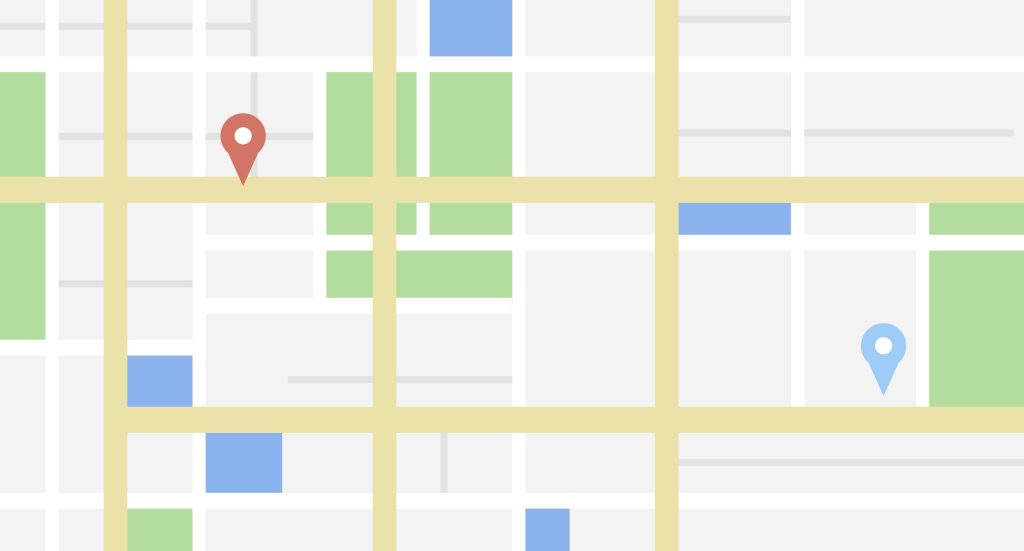 What is Google My Business? 
Google My Business is one of the most powerful tools a local business can use. It allows companies to manage their presence across the number 1 search engine in the world – Google. Think of your Google My Business (GMB) listing as a new version of your website's homepage because it very well might end up being what your customers see first.
One of the things we review during our free consultation for new clients is their website. We always want to make sure that their business is online – presenting themselves in an accessible, user-friendly, professional manner. However, it is not enough to just have a website, there has to be work done in order for people to find your website. 
Benefits of Google My Business 
A Google My Business (GMB) listing provides your company with more credibility and visibility for customers searching and the benefits include:
Local SEO
By providing accurate and consistent information about your business, Google will rank you higher in search results. With a better organic rank, your business with information is more likely to be seen by customers searching in your category. 
Interactions with Customers
When making a purchasing decision, customers are looking to see other people's opinions to learn from them.  Good reviews lead to more sales and more views, and bad reviews give us the chance to reach others and learn how to enhance an experience.
Customer Insights
Google My Business can help guide your marketing efforts with information such as: 
Engagement data via number of views on your profile, photos, and posts

Search queries used to find your business

Key audience demographics

Customer actions including number of clicks, calls, and direction queries
How To Create Your Listing 
Without a Google My Business listing, your company is at risk of being listed with incorrect information and of losing potential customers by not showing up on Google Maps. Often listings are auto-generated but once the listing is claimed, we can edit, add, and update any information. 
To create your Google My Business listing:
Log into a Gmail account you want associated with your business. 

Visit Google.com/business and click "manage now"

Enter your business name and location

Fill out what category your business falls under

Input the Address, Phone Number and Website URL

And finally verify your business
There are multiple ways to verify your business on Google including: postcards, phone calls, and emails. Postcards are the most common way people can claim a business listing. The delivery time is about 5 business days and comes with a five-digit code to confirm the listing. Occasionally, clients are eligible for email or phone verification to receive the five-digit code. 
How To Optimize Your Page
For your business to show up accurately on the search engine results page (SERPs), your business needs to have a Google My Business profile. Through this platform, you can improve your Google rankings, communicate with customers, increase online visibility, boost your credibility, and so much more. 
Once you have access to your Google My Business page, add as much information and media as you can, including:
Address

Phone Numbers

Business Hours including special holiday hours

Categories

Website

Produces and Services

Photos and Videos

Social Media handles

A Business Description 

Additional information such as outdoor seating, wheelchair access, wifi, and more. 
An important note here is that anyone is able to suggest an edit to Google listing. Fill in areas wherever possible to keep others from completing the information for you. Check back often to ensure that information is up-to-date as well as use the Google Posts.
Google Posts are an easy way to share product releases, events, announcements, and more. These are similar to social media posts in that we're able to add photos and text highlighting a part of your business, events, and offers to audiences searching on Google. Through these highlighted posts, customers can buy your products directly. These week-long posts are perfect for promoting your business and an easy, reliable way to keep your customers updated. 
The core of your digital marketing efforts should be search engine optimization and search engine marketing. Google alone processes more than 3.5 billion searches per day and accounts for up to 90% of online searches. This makes it a crucial element for people to find your business online. With Google My Business optimization, you could get your business ranked higher in local SEO, generating more leads and sales. 
If you're looking for a team to manage your Google My Business page, contact our Boylan Point Agency Team on how we can help.
2525 Cleveland Ave, Suite G
Santa Rosa, CA 95403