Google Universal ANALYTICS vs ANALYTICS 4
On March 16, 2022, Google formally announced the changeover from Google Universal Analytics to Analytics 4. During this changeover, no new Universal Analytics accounts can be created, and all current Universal Analytics accounts need to be changed over to Analytics 4 by July 2023.
This means that by the end of July 2023, you'll be on Google Analytics 4 and using its new and revised features. But, what are the five biggest changes for people using Google Analytics in any form? These are-
Event Driven Modeling
Google Analytics 4 uses event-driven modeling for presenting the data it collects. Think of this as being given the "why" model for events versus the "what" model that has been previously used by Universal Analytics. This is important for businesses and customers using the "flywheel" model of customer relationship management versus the "funnel" model. 
Improved Privacy and Data Retention Options
Google Analytics 4 fully upholds European Union GDPR requirements, which include no longer keeping logs of IP addresses and providing data deletion options for users. All of this provides higher levels of user anonymity and security.
Marketing
that works
Take advantage of 20+ years of experience
At Boylan Point, we have the tools to create an effective marketing strategy that targets your business goals. Allow us a few minutes of your time and we'll show you a different kind of marketing agency. Guaranteed.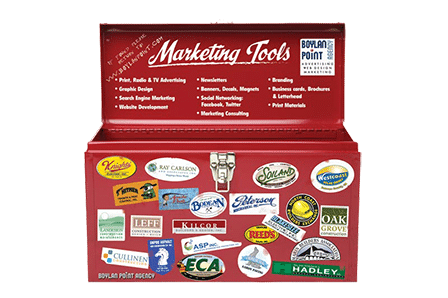 Improved User Tracking Options
With the ability to seamlessly track a user from desktop to mobile devices, Google Analytics 4 can provide information on user preferences across multiple platforms and circumstances.
New Machine-Learning Based Analytic Tools
Machine learning tools have been improved in Analytics 4, which will help to get ahead of customer preferences and searches. With these new tools, you can work to figure out where people are looking for things.
Improved Interest and Demographic Details
Combined with the new analytic tools, Analytics 4 can provide you with greater details on the interests and demographics of your customers. All of this can help you to understand your customers and learn more about what they are looking for.
With all of these new features, setting up and changing over your current Google Universal Analytics account over to Analytics 4 is something you should do very soon, as data retention of older Universal Analytics data will not be supported past July 2023. If you need help in changing your Analytics account over or setting up a new one, contact the Boylan Point Agency.
We're here to take your marketing to the Boylan Point.
2525 Cleveland Ave, Suite G
Santa Rosa, CA 95403