How Do I Get More Traffic To My Website?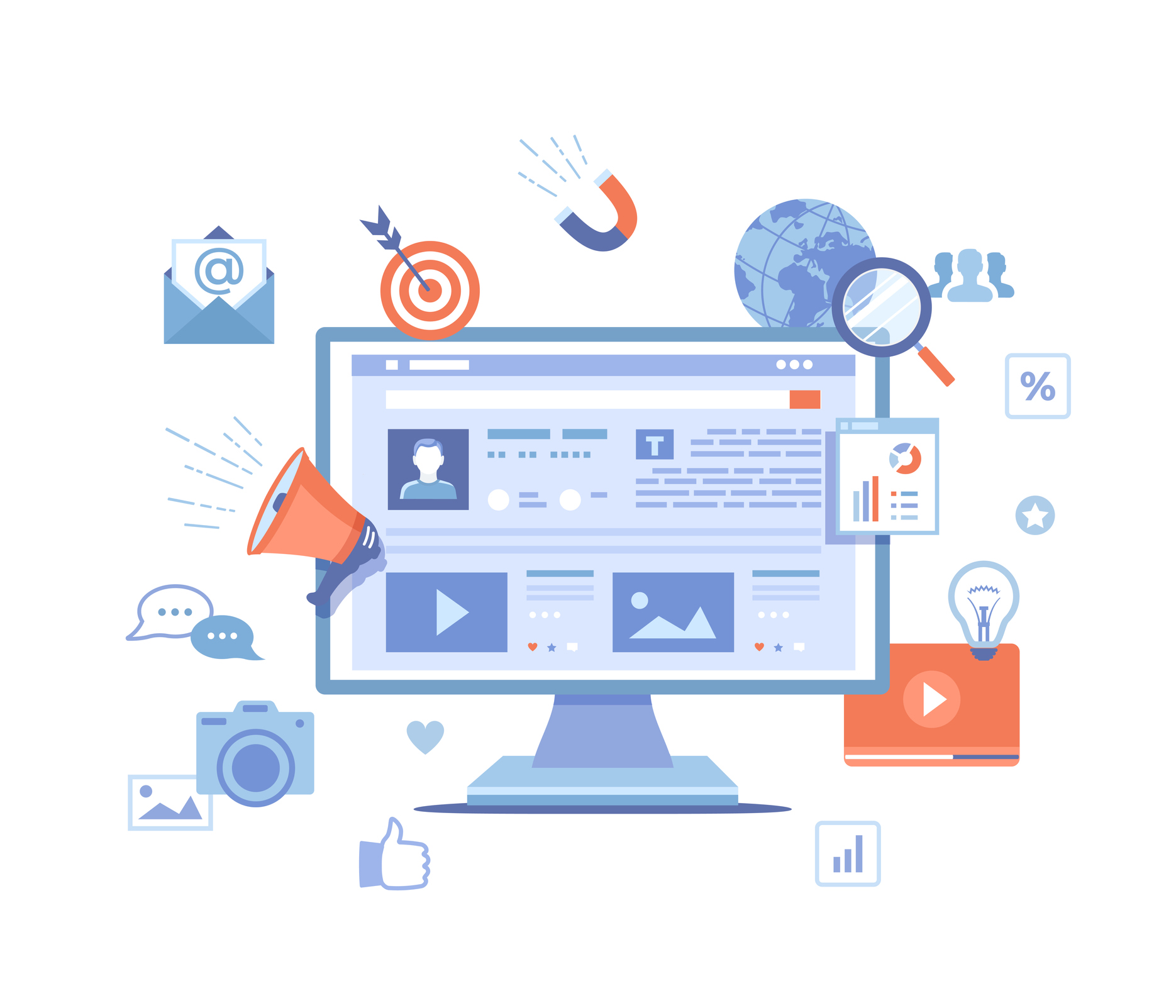 So, you've invested in a new website. It's up, it's running…and you're not getting the engagement you want from it. You're not getting a lot of people viewing your webpage and content, and you're wondering why you've invested so much time and money in a new website.
It is estimated that about 250,000 new websites are created every day. A quarter of a million new websites for people to claw through and find your content. Your website is somewhere in the middle of that ever-increasing pile of other websites, and you need to do something to get your website and your business noticed by people.
Fortunately, there are five things you can do to make your website shine, in comparison to the growing mountain of other websites and domains.
Get On Social Media And Be Active – Social media is one of the best places to find and attract visitors. Post content on a regular basis-maybe not daily, but at least regularly enough that people will be waiting for your latest post. Make sure to include relevant links in your posts, don't just link for linking's sake. Create engaging content-photos of new products, stories about your latest experiment in baking bread, and talking about a bit of local history that is relevant to your business. The more you engage people's interests, the more interest that will flow your way.
Setup And Use A Newsletter – Newsletters have become one of the best ways to get good, targeted advertising to your customers. It can allow you to quickly tell customers about things going on with your business. You can tie the newsletter into a landing page for customers to quickly enter information for a new product or a sales coupon.
Marketing
that works
Take advantage of 20+ years of experience
At Boylan Point, we have the tools to create an effective marketing strategy that targets your business goals. Allow us a few minutes of your time and we'll show you a different kind of marketing agency. Guaranteed.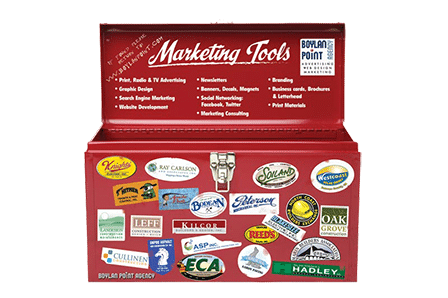 Create Memorable Content – Memorable content gets people's attention. What makes content memorable? Thinking outside of the box-doing something that makes people look and be interested in your products. If people are looking, that's the first step to getting them to interact.Create things that people want to share with other people. "Dad jokes" get shared because just about everybody can laugh at Dad-joke logic.
Develop a unique voice for your brand. You don't have to go overboard, but having a thing that makes your business just a little more noticeable is good. And, if your business is a little more noticeable, more people are looking. And soon, more people will be using your business.
Exchange Backlinks And Make Friends – What can you tie your business or brand in with other people? And, how can helping them help you as well? The more you help them out, the more they help you. For example, you run a local cheese-making company. Maybe you can share articles and links with a local winery-they write an article on good cheese and wine pairings, and you write an article on why certain cheese pairings go with certain wine types. This creates organic engagement since you're sharing links between both sets of articles and this gets the attention of people wanting to find things.
Research Keywords and Use Them – What are the relevant keywords for your business or product? By figuring out what these keywords are, you can make sure to include them in your posts and articles. Don't just randomly pepper the words into articles and posts, make sure to use them properly. Google hunts for keywords, the spiders hunting for them always. The more you can use the keywords and use them properly, the further up your website gets in the search ratings.
Getting more traffic to your website is not just a case of doing a few things and forgetting about them, but a process. And, that process takes time that you could be doing other things with. If you need someone to handle getting more traffic to your website, or even making your website, Boylan Point can help. Contact us today, and let's see what we can do for you.
2525 Cleveland Ave, Suite G
Santa Rosa, CA 95403