I Have A Facebook Page, Why Do I need A Web Page?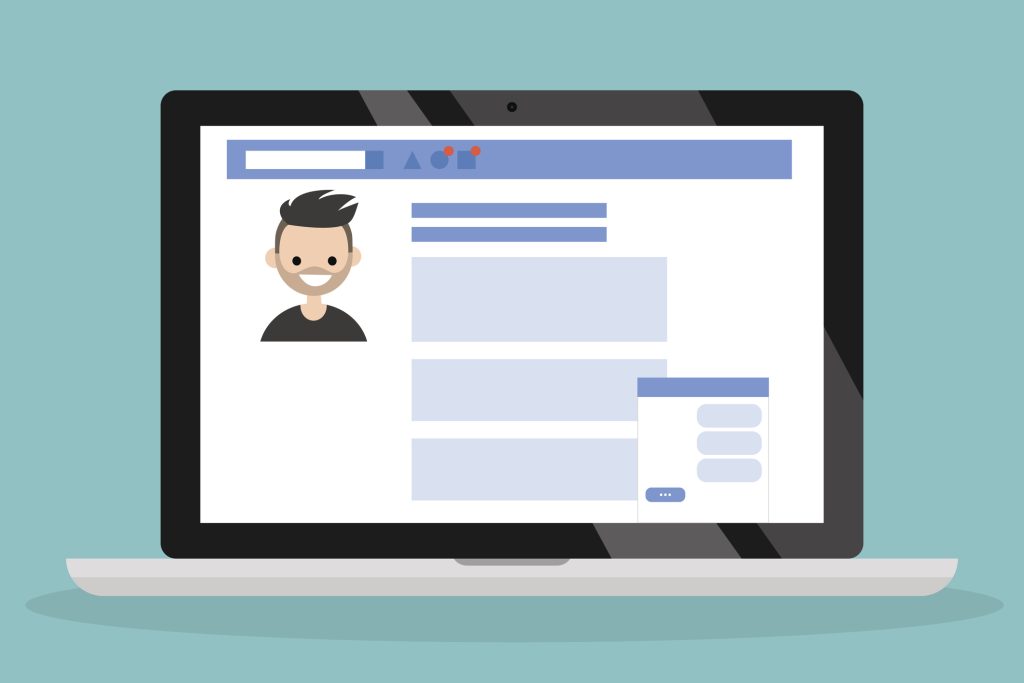 Boylan Point gets asked on a regular basis why a customer should have their own website if they're advertising on the Internet. After all, Facebook is free, has nearly three billion people on its social media platform, and they have a robust ad manager system via Meta. So, why can't you just get onto Facebook, set up a business page, figure out how to target the right demographics, and put a credit card in for your first campaign?
You can do that, but a website of your own offers you a great deal more flexibility and options for your needs. Why is that? There are five big reasons why, and these are-
1-Facebook Ultimately Controls Your Content
At the end of the day, Facebook is a company and it has its own rules on how things are done. And, at any time, they can change their terms and conditions without warning. This makes it more difficult or even impossible to run an ad campaign the way you want it and how you want to get people's attention. Your choices are to either go along with it or leave, and leaving means that you lose that access to the huge customer base.
2-You Need A Destination For Google Ads
Even if you don't plan on using it right now, a website is critical to setting up a Google Ads account. You could link your Google Ads campaign to your Facebook site, but it generates issues with how Google processes and handles the various interactions of the campaign. You're dependent, once again, on Facebook being nice to you. It makes it harder to track how well the campaign is going, which means you could be wasting time and money on a campaign that isn't as effective.
Having your own website means that you can use it as your landing page, so all of the Google Ads customer and performance metrics are tied into your business directly.
Marketing
that works
Take advantage of 20+ years of experience
At Boylan Point, we have the tools to create an effective marketing strategy that targets your business goals. Allow us a few minutes of your time and we'll show you a different kind of marketing agency. Guaranteed.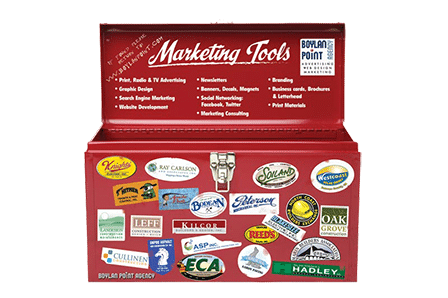 3-A Website Gives You Credibility
A website of your own, one that has your own name and branding, makes your company seem much more "real" to customers. In a recent study, 76% of customers will check out a company's online presence before shopping with them. And, not just buy something from their storefront online. They could be checking on the hours of the business, or if they appear to have the right "style" for them to shop at.
A website can be the first and biggest impression your customer gets of your business and what you do. And, having your own website means that you can decide how this impression is delivered.
4-Easier To Find A Web Page Than Sign Up For Facebook
Yet, even with the huge number of people on Facebook, there are still people that don't use Facebook. There are people that have left Facebook because of data privacy concerns, and despite being the biggest platform, Facebook only reaches 59% of social media users. This means that if your web presence is only through Facebook, a customer has to go through logging into a new platform that they might not want to be on in the first place. It serves as an artificial barrier to entry and a customer could use this as a reason not to use your business.
Having your own website means that if they have a web browser, they can find your business. And, the fewer steps your customers need to take, the more sales you get.
5-You Can Customize And Brand Your Website Your Way
No matter what you do with your pictures and text on Facebook, the format of Facebook isn't going to change. It's always going to be Facebook-and your business is just a part of the Facebook "brand." A website of your own means that you can decide how your brand is seen by customers. From company logo to color scheme to the visuals you choose to share on the landing page with your customers, a web page is where your company gets to shine.  It can serve as the hub for larger things-a storefront for sales, promotional specials for customers, and maybe even a place to post your thoughts about how business has been going.
A website might be the next step in marketing your business, and Boylan Point is here to help you make that step. We offer web services, from web design to hosting, brand creation to setting up a marketing plan for you. Contact us today, and ask about what we can do to help make that next step up.
2525 Cleveland Ave, Suite G
Santa Rosa, CA 95403