When it comes to exporting emails on a cPanel based server, using Webmail is the easiest method. Currently, web design companies like us provide our clients with cPanel-based servers, offering three different webmail interfaces (Horde, Squirrel Mail, and RoundCube) for viewing and managing email accounts.
This tutorial will focus on how to export emails from your server by utilizing the Horde Webmail interface, as it allows the exporting and importing of entire folders, rather than individual emails.
How to Export Emails within cPanel
Login to the cPanel account that owns the email address you want to export.
On the main cPanel page, click the Email Accounts button.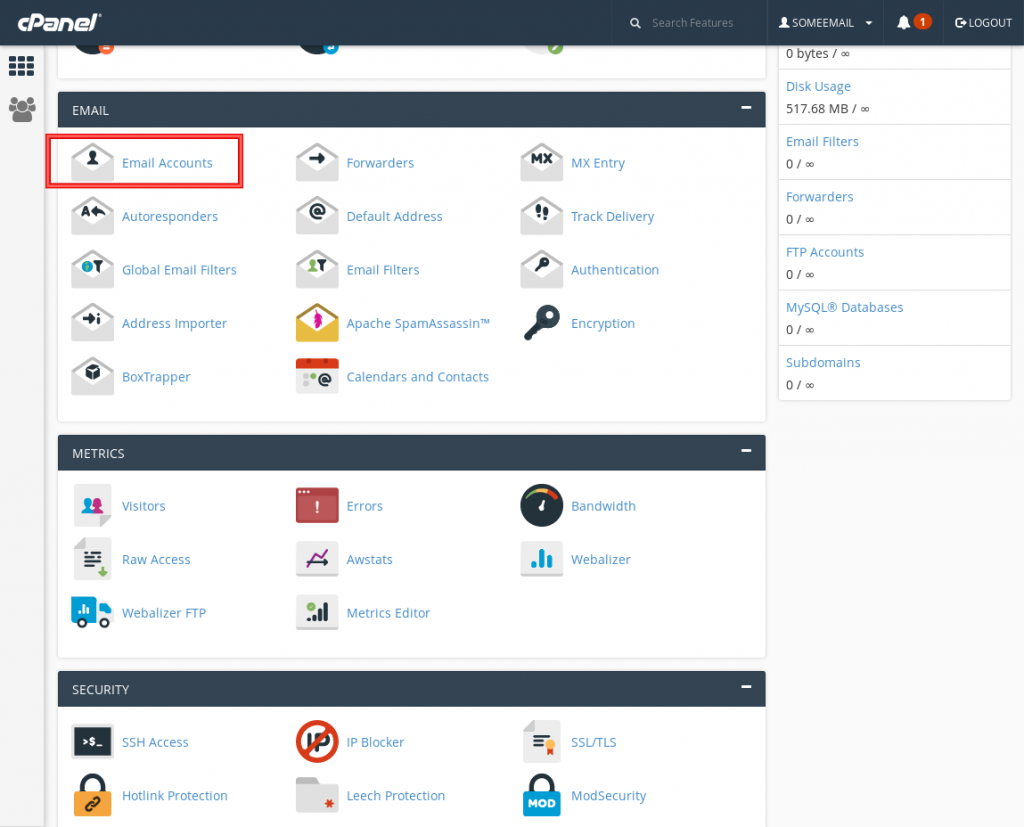 On the Email Accounts page, find the email address you'd like to export emails for. Click the More button, then click Access Webmail.
Open Webmail directly by visiting http://yourdomain.com:2096.
Alternatives to the above link should it give you trouble are:
http://yourdomain.com/webmail
http://webmail.yourdomain.com
http://yourdomain.com:2096
You should see a Webmail login page where you'll need to enter the email address and password to login.
Once you're logged in, you will be presented with a page to choose your Webmail client.
Select Horde when presented. Once Horde is fully loaded you will see an interface similar to the following screenshot.
Business Emails by Google
Get custom email (you@yourcompany.com) and more than 30 GB of inbox storage. Compatible with Microsoft Outlook and other email clients. Every marketing company should take advantage of Google in every way, right?
Within Horde, right click Inbox and select Export from the list.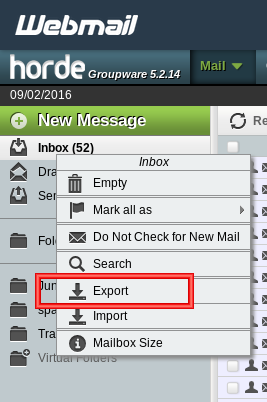 Here you will see see a popup with export options. Simply click OK to get the exported emails in MBOX format.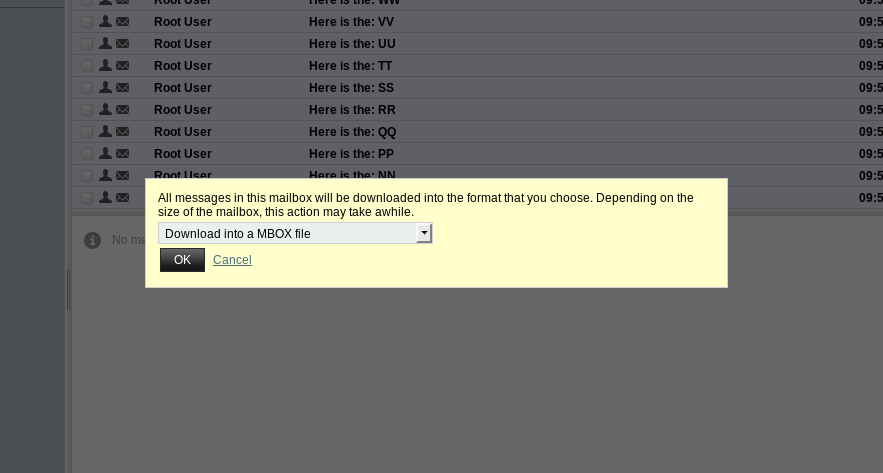 Once complete, you will see your browser downloading Emails in MBOX format. The MBOX file is a generic format used for backing up Emails. The MBOX format is essentially a plain text file with a wide range of support for various Email clients.
If you need further help with exporting your emails within cPanel, please send us an emailor give us a call at (707) 544-3390.
How to Import Emails within cPanel
For importing emails with Horde, the process is mostly the same as when you are exporting emails. You will need to start by opening the Webmail interface for your email account. Once logged in, you can proceed with the importing directions below.
From the Horde interface of the account you wish to import to, right click the folder you would like emails imported to. For this example we will use the Inbox.
From the folder drop down menu, select Import.
You will see a popup to select your MBOX file for uploading. Select the file by clicking Browse to use the file picker.
With your MBOX file selected, click OK and Horde will begin the import of your emails. After clicking OK you should return to the main Horde dashboard, where you will begin to see the imported emails to populate.
With this step complete, you will see that all your emails were imported.