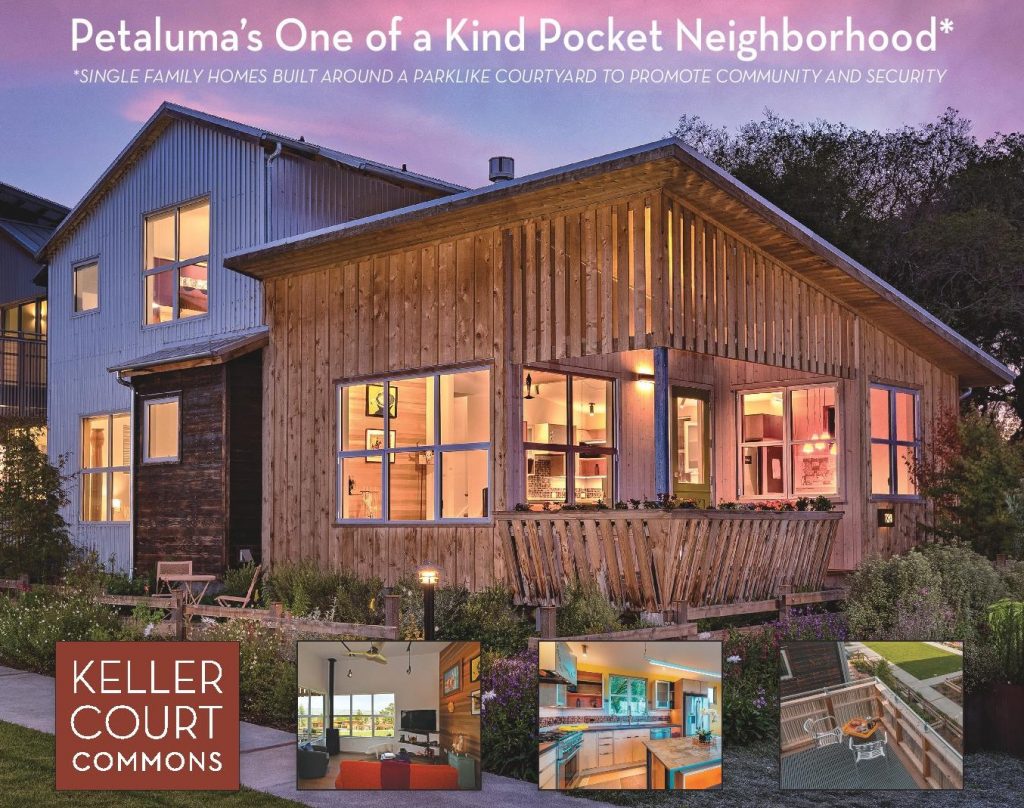 With growing environmental concerns, sustainable features are becoming a staple in new housing developments all across California. Driving past freshly constructed homes, it is not uncommon to see solar arrays glinting from inky black roofs, with advertisements beckoning to potential buyers with promises of "low energy appliances"; however, these advancements are not the only thing you will notice. In the age of privacy, new homes are designed with taller fences, and two car garages so that everyone can safely park their car without the risk of a friendly conversation with their next door neighbor. This is where Keller Court Commons stands out as a maverick in the world of sustainable housing.
Walking through the rainbow portico, you instantly feel a sense of nostalgia, as if transported back in time to a secret garden of youthful fantasies. Honeybees and butterflies swoop past as they pollinate the vivid flowers lining the tiled paths. The smell of lavender, wisteria, and freshly cut grass permeate the air as a community of colorful homes come into view. 
Upon arriving at Keller Court Commons, it is abundantly clear that these are not just any homes. The fiberglass decks, Galvalume roofing, and Shou Sugi Ban siding instantly give away their splendid quality, and durability. And that is just the exterior; what awaits inside the homes is even more impressive. 
Each home is adorned with a Dutch door in its own unique hue, that matches the homes corresponding mailbox. Within the homes awaits an open floor plan, vaulted ceilings, and grand windows that allow natural light to fill the welcoming rooms. Exploring the homes further, you will notice custom maple cabinets, porcelain countertops, designer tile, and Thermador appliances.  Each room boasts luminous oak floors equipped with in-floor heating and controlled lighting. While KCC was designed with sustainability in mind, the green features do not take away from the opulent amenities within the homes. 
However, it is not just the extraordinary amenities and sustainable features that position the homes at Keller Court Commons within a league of their own. Marveling at the residences, you can't help but notice the intention within their design; void of garages, the homes all feature a covered front porch facing towards expansive views of Sonoma Mountain, and a shared courtyard. Set just below the courtyard, so as not to distract from the view, a brightly colored commons building encourages gatherings, while the shared bocce court mischievously beckons for some friendly competition. Unlike the impersonal developments making their way across California, Keller Court Commons was built to foster community. 
In an era obsessed with success, privacy, and innovation, our team at the Boylan Point is proud to have a client like Keller Court Commons to remind us of the importance of community, and the simple joy that comes from a crisp glass of wine with a chatty neighbor.
Part of our Client Corner series showcasing small business owners in the Bay Area.