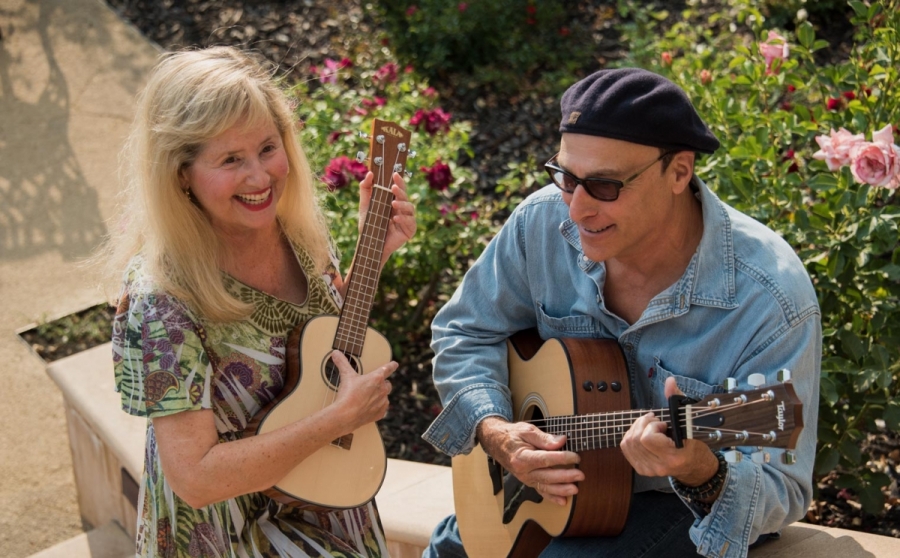 It's not uncommon to hear the gentle hum of music reverberating from within the office of Suite G. Our team at the Boylan Point loves music, and with Tom's background as a music producer, rocking out while working is encouraged. Although, the majority of our clients may not get to witness our team's passion for music; occasionally, we strike up a new relationship that allows us to flaunt our melodious side.
This is one of the reasons we were thrilled when Maritza Nelson of the band Nash and Nelson reached out to us for assistance managing the Nash and Nelson social media accounts.
In November of 2018, Maritza walked into the doors of the Boylan Point Agency searching for a team that could represent her band, and encourage other artists to replicate their songs. After the meeting, she confided that she had initially felt apprehensive because, in the past, she had difficulty finding an agency that mirrored her enthusiasm for music.
Thankfully, her worries were swiftly stifled when Tom excitedly introduced her to his collection of unique instruments from around the world. Following the consult, she felt assured that she had found a team that would not just care about her success but would eagerly promote her music and message. The feeling was mutual.
With four social platforms and countless fans excitedly waiting for new content to enjoy and recreate, our social media team is kept busy with profile optimization and new content creation that showcases the songwriting talents of Maritza and Vince. The singer/ songwriter duo primarily create uplifting tunes that explore our era's personal, social and political challenges and joys. While they love performing the inspiring duets, their true joy stems from writing music for other artists to cover and share at large rallies, and events.
Our team at the Boylan Point considers ourselves lucky to work with such a talented duo, and we always get a thrill when we receive a sneak peek of a brand new Nash and Nelson song. If you are in search of new music that will leave you swaying along, be sure to visit NashAndNelson.com, and then pass along their uplifting tunes to the singer in your life!
Part of our Client Corner series showcasing small business owners in the Bay Area.