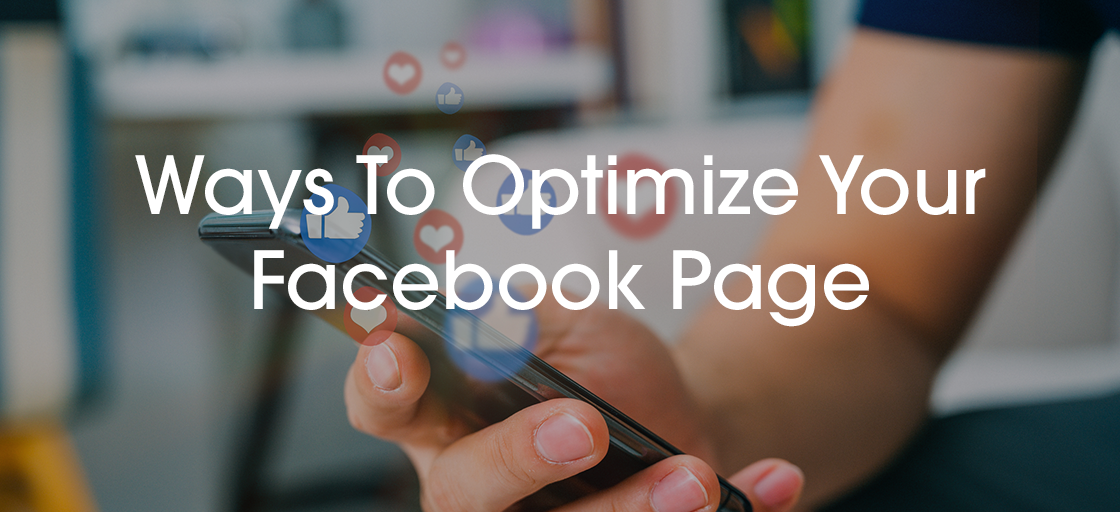 How to Optimize Your Facebook Page
Nowadays, providing a great product or service isn't enough. To stay competitive in your industry, you have to keep up-to-date online. Social Media is one option to increase the visibility of your business. Facebook, the biggest social media platform, can play a role in your SEO strategy and can help to attract a relevant audience and get brand recognition. 
With millions of business pages and advertisers on Facebook, it can be hard to get noticed. The last thing you want is for your business page to become as obsolete as the Yellow Pages. At Boylan Point Agency, we provide a Social Media Management package complete with page optimization. Below are our top tips on how to optimize your Facebook page – of course, we'd be happy to do it for you. 
Filling Out All Information
Across all digital and traditional directories, it is crucial to make sure your NAP (Name, Address, and Phone Number) is consistent. This consistency in your listings may seem obvious, but if there are discrepancies, it will affect your overall search ranking and SEO. Facebook indexes this information in their local search to make it easy for relevant potential customers to find you. 
Your description is where you want to explain your business, your startup story, and how it is different from others. This is also an ideal place to include relevant keywords so that potential clients can better find you. Keywords in your description and throughout your page can help to improve your visibility. 
While you're in this section, don't forget to add your website. Social Media is not a replacement for having a website, although it can, if used correctly, supplement your online efforts. By including your site in the description and on posts, it is not only easier to get Facebook users to find your page, but it drives traffic back to your website, increasing SEO. 
Claiming your custom page URL is the step I see skipped most often on Facebook. Your Facebook page URL is the part of the web address that comes after www.facebook.com/. For example, our Facebook page – https://www.facebook.com/boylanpoint/ – has the page URL of @boylanpoint. A new Facebook page uses a long, complicated, auto-generated URL. By claiming your custom URL or Username, you make it easier for people to find and remember your page. The page's URL/Username/Handle should be consistent throughout your social platforms. 
By now, it is obvious that consistency is key. Make sure that your profile picture is the same across all platforms and reflects your brand. This could be a logo or a photo, but it must be professional and high-quality. Remember that this image will be displayed everywhere. 
MARKETING
THAT WORKS
Take advantage of 20+ years of experience
At Boylan Point, we have the tools to create an effective marketing strategy that targets your business goals. Allow us a few minutes of your time and we'll show you a different kind of marketing agency. Guaranteed.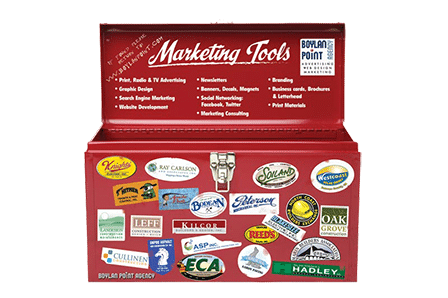 Facebook Post Optimization Tips
Posts that include photos and videos are more likely to have increased engagement. Every post could benefit from using imagery – make sure these are clear, high-resolution photos that tell a story and add to your online efforts. 
Just like in your description, your posts should include keywords. Long-Tail Keywords are longer, hyper-specific terms people use to find information, and by utilizing them, it makes your page appear more relevant to customers and improve visibility. Facebook and search engines like Google, take this information from the posts and indexes it in search so you can get found. 
It is easy to create a plan and automate everything, but a social platform wants you to be social. Your page is the opportunity to build community, answer questions, start conversations, and, most importantly, show a personal side to your business. 
When you're creating your Facebook page or posting, take some time to ensure that everything is up-to-date, consistent, and optimized for search. Any business could benefit from increased visibility and exposure. Of course, we'd be willing to do this for you – give us a call.
2525 Cleveland Ave, Suite G
Santa Rosa, CA 95403