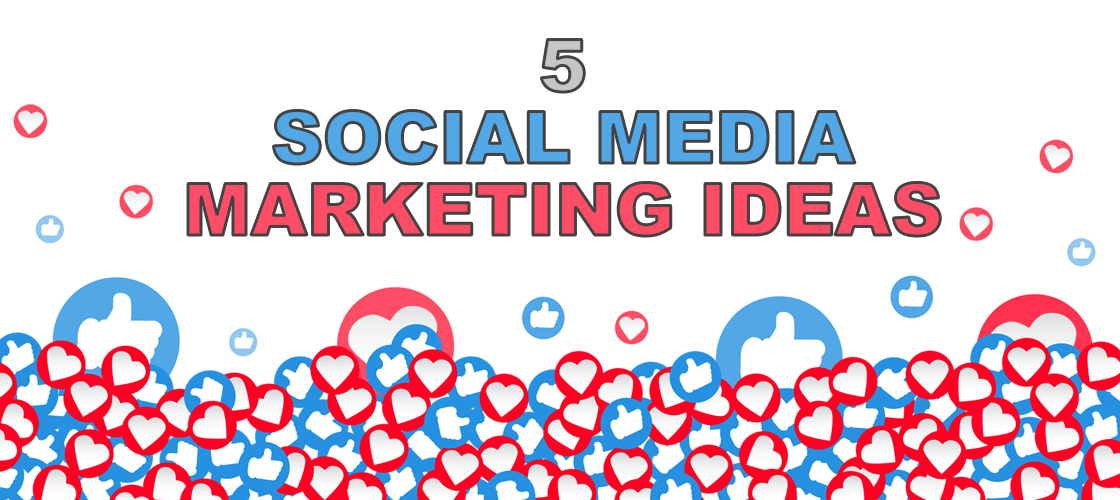 5 Simple Ideas for Social Media Marketing
We know you're already familiar with social media, but have you ever asked what is social media marketing? In general, it's the action of marketing your local business through social media. The major social media networks in 2020 are Facebook, Instagram, Twitter, LinkedIn, Pinterest, YouTube, and now Snapchat.
Now that we've identified what social media marketing is in a nutshell, what should you do with this knowledge? How about putting your social media marketing team to work using the below 5 simple tips.
1. Share user-generated content from your fans and followers
Sharing user-generated content is a great way to give followers and fans a fresh perspective in your local business industry. At the same time, it helps to promote how personal and trusting your relationships are with your clientele.
Often, consumers trust content created by the average person (aka a human being) more than they do from brands, would you agree? So get personal – but not too personal.
2. Complete your social media profile
It may seem like a no-brainer to you since you're reading this, but many companies still think just creating a profile is good enough.
Unless you're going for an ultra-minimalistic look, your brand's Facebook page or Instagram profile (or the prominent Google My Business listing) should be completely filled out. Doing so helps the social media platform know you're active and not a robot, and your followers will appreciate it too.
BONUS: Make it a point to login to your favorite social media network to explore new features every month.
Marketing
that works
Take advantage of 20+ years of experience
At Boylan Point, we have the tools to create an effective marketing strategy that targets your business goals. Allow us a few minutes of your time and we'll show you a different kind of marketing agency. Guaranteed.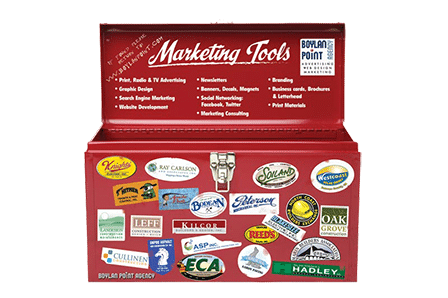 3. Point your advertising campaigns to relevant content
For example, running Facebook Ads is commonplace for social media marketing in 2020, even Instagram and Snapchat are investing a lot in their PPC campaigns.
Oftentimes, running these ads straight to irrelevant content can make them stick out like a sore thumb, even be considered as click-bait by some. Running ads to appropriate content can make users feel more "native" to the platform you're marketing in.
And if your ads are designed well enough, users won't even notice they are ads and will be eager to click away.
4. Create a daily, weekly or monthly post series
Start a series with a unique #hashtag where your fans have the opportunity to interact with small business on a regular basis. Communicating with followers on simpler social media sites like Twitter and LinkedIn is painless this way compared to YouTube or even Facebook at times.
By regularly scheduling these posts, followers can let their voices be heard while also engaging with your brand.
5. Share your company's blog posts
Do you have a business website with a blog? If not, it is highly recommended to help increase website traffic. One of the best ways to get your blog seen is to share it on your favorite social media platforms.
Be sure the content you're writing for your company blog is valuable and current, so it will resonate better with your audience.
PRO TIP: The best way to do this is by writing actionable content such as "how to" posts.
2525 Cleveland Ave, Suite G
Santa Rosa, CA 95403