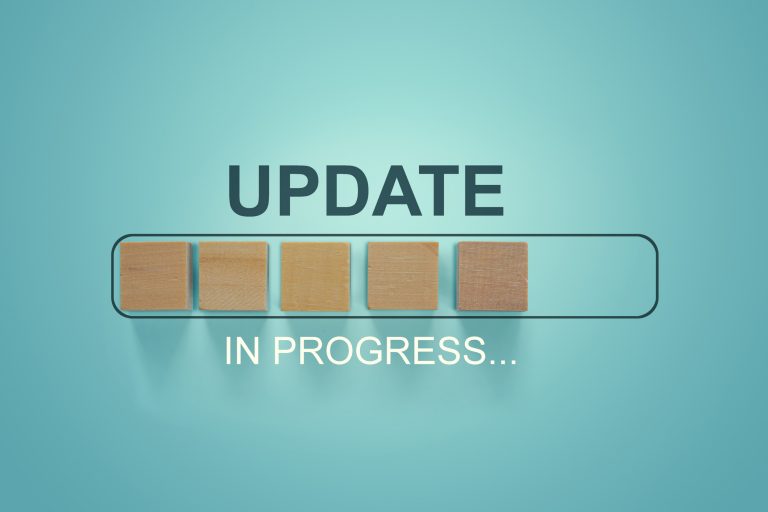 How could this be affecting your website's search rankings?
Building a website takes a lot of work. It's not just the construction of the site but the development of the content, figuring out what to share and showcase, mapping where to place the information, so it best communicates your brand's message. You've invested time and money into your website, but the work doesn't stop there. 
Websites need to be updated regularly to maintain a good online presence and ranking. Without keeping up to date with best practices, it tells Google and other search engines that the website is old and no longer relevant. Without updates, the value decreases.
The best way to showcase your knowledge in the industry is to keep a blog. However, without regular review, these posts might become stale. 
How Do You Spot Old Content?
The first step is to look at the year at the very bottom of your page. The year is the copyright date of when the site was last updated. While some websites have code that does this automatically, a year that is not up to date is a red flag that the site is old.
After that, we recommend a site audit to figure out what content you already have, what is working, and what isn't. 
From there, it is important to take time and evaluate your content. High-quality content should be accurate, informative, and credible. Google also calls this EAT for expertise, authority, and trust. Identify pages that are worth updating and have the potential to bring more traffic to your site. 
When looking at blog posts and even the other pages of your website, check:
The Title: Is it optimized?

The URL: Is it SEO Friendly?

The Author: Who wrote the article?

The Links: Are there enough, and do they work?

The Word Count: Is it long enough, or is it too long and hard to read?
What's Wrong With Stale Content?
While your website should contain your contact information, address, services, and more, it is also a chance to answer questions about your business and relevant subjects. Search engines are always going to try to deliver users the most relevant and recent content. That means that results shouldn't have stale information, broken components, or errors. 
The issue with any content you put on your page is that eventually, it will be outdated. The internet is constantly expanding, and competitors are always looking for ways to improve. While evergreen content that is universally and continually relevant could last years, new information comes out every day. 
What To Do With Stale Content
After you've identified blogs or pages that need attention, there are three main options for what to do with it, including refreshing, repurposing, or replacing the content. 
Refresh
It's easy to expand the life of content by fixing errors in the code, content, or dead links. For the content itself, sections might need to be rewritten to reflect current, more accurate information. By adding value to your content, the chances of it becoming stale decreases while your SEO increases. 
Repurpose
Another option is to transform your content into something that might appeal to a larger or different audience. There are plenty of formats that old posts could be turned into, including:
Infographics:

There's a good reason infographics are so popular. It is a

visually appealing

way to present information and easy to read and share. 

Newsletter:

Newsletters are a great way to refresh and direct traffic to older, still-relevant posts.

Videos:

If you want people to stay on your page longer, embedded videos included in or instead of your blog posts are a perfect way to get people to stop scrolling. 

Podcasts:

One way to add variety is to record interviews or request someone speak more about your topic based on the blog post. 
Experiment with varying your content format and how you connect with your audience. 
Replace 
Some things just can't be fixed. While we believe it is always best to find ways to refresh or repurpose your work, not everything can be saved. If it is no longer usable, take it off your page. 
How To Avoid Stale Content
Use a content calendar to plan out your blogs, photos, videos, and anything else you might need. Creating a schedule, whether n a plugin, your Google Calendar, or a whole lot of post-its, helps ensure things don't get forgotten about and stale. 
While time should be dedicated to optimizing and updating old content, new content should still be created regularly. Stay relevant by writing on new topics or trends in your industry. 
A website that isn't changing isn't ranking online. The moment businesses stop their marketing efforts, including web maintenance and SEO, the moment they start falling behind the competition. It's not just your content that gets stale either. After a few years, the appearance of a site becomes outdated and potentially unresponsive. 
If you're looking to stand out in your industry, contact us to see what we recommend for you and how our SEO services can help. 
2525 Cleveland Ave, Suite G
Santa Rosa, CA 95403