Should You Use Stock Photos For Your Website?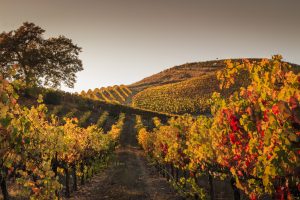 Visuals rule the web. When it comes to what grabs people's attention, it comes down to photos, videos, and infographics. The problem is these visuals can take a lot of resources – that's where stock imagery has found their market. Photographers and artists have made their content available for use so others can have access to cheaper, ready-made images. 
Not all stock photos are made equal. Nowadays, most people can spot an obvious stock photo, which negatively affects the audience's perception of the business. Stock photo use can be necessary, but it is essential to learn how and when to use them.
Why Do People Use Stock Photos?
Here at Boylan Point Agency, we have access to hundreds of thousands of stock photos for immediate use. Depending on the timeframe, the industry, and the budget, using stock photography can end up being a better option than hiring a photographer.
Stock photography is edited and ready for use. 

It can be cheaper than hiring photographers.
While original photos are great and can emphasize trust, it is not always possible to have them when you need them. Every business has to utilize visual elements because it is effective at maintaining attention and emphasizing information. If we want people to look at our content and remember it, having an attached photo is a better option than words alone. 
Stock photos can be used as a placeholder until a company has the resources to have their high-quality images, but if chosen correctly, stock photos can be a permanent fixture of your company. 
Copyright
For all imagery, it is crucial to ensure that a business has permission for use. By working with an agency, they know the legal status of all photos for use to make sure that there is no issue with copyrights. Be sure to err on the side of caution when it comes to using pictures off the internet. 
What Is The Problem With Stock Photography?
The public perception of stock photography is that it is overused and cheesy. There are so many photos of people in unrealistic and unnatural poses that just don't make sense for real life. However, this is at the extreme – with the vast numbers of photos available, there are plenty of stock images that don't look, well, obviously stocky. 
As web developers and marketers, we have seen thousands of stock photos. We've learned to recognize what works and what doesn't. Over time, it becomes easier to pick the stock photos that will convey the right tone and message.
How To Pick A Good Stock Photo
When choosing photos, make sure they are relevant and realistic. Even though there might be a fantastic photo out there, if it is not consistent with your branding – it will seem random and unprofessional. A great tip is when looking for images, look at what is latest as opposed to most popular to find something that is not overdone. 
There are free stock photos available across the web, but they are vague and overused. An audience whos seen the same stock photo multiple times by multiple businesses is not going to take a business seriously. We work with premium stock image websites that sell the images for purchase. It pays to purchase the picture because it is of higher quality and more exclusive. 
Edit Your Photos
One way to make a stock photo reflect your business and brand is to edit it. When you crop the photo, change the colors, contrast, exposure, or add your logo, you take something that anyone could've downloaded and used and made it your own. Since buying stock photos are cheaper and convenient, take some time to invest in making small changes to the photo. 
Visuals in Marketing
Nowadays, pictures themselves are the messages. It is what people see and remember, and they have to be used. Images are key to branding, marketing, advertising, etc. However, we would recommend that when doing advertising, get original photos done. Get something that is exactly what the brand represents and keep it consistent. In addition, take pictures and get others to do the same. Over time, there will be a bank of original photos for use, and some might just be winners. 
If you need assistance building your website, branding your business, or have any other marketing and advertising needs, contact us. We are here to help! 
2525 Cleveland Ave, Suite G
Santa Rosa, CA 95403