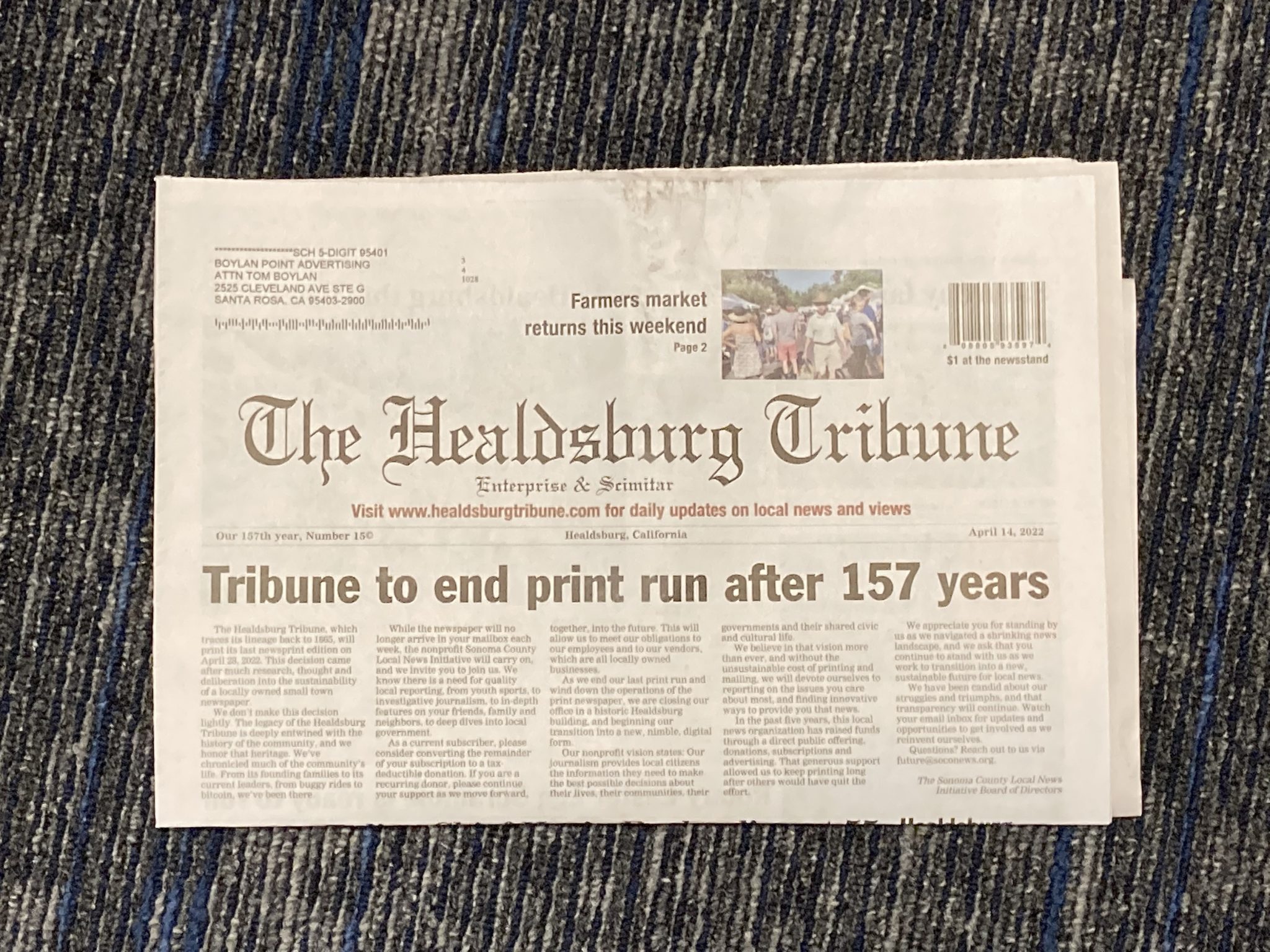 As a former journalist, it is heartbreaking to see another paper bite the dust.
As a marketing company, we have been offering alternatives to print for years, because we saw this coming.
If you would like to promote your business or services, give us a call and we'll let you know what we know.