TOP 5 Reasons to Advertise in Search with Not Google
When it comes to Search Engine Marketing (SEM), it's not an "either/or" situation deciding between Google or Bing (Microsoft). While Google may dominate paid advertising, utilizing both tools together to expand your marketing efforts is worth the time and effort because each platform offers its unique advantages.
Google currently hosts the majority of the world's searches and is a crucial element in digital advertising. While Microsoft Ads (Bing and other major search engines) is not a substitute for a great Google Ads campaign, it is a smart addition to your marketing strategy.
Here are the TOP  five reasons why you should include Microsoft Ads in your Search Engine Marketing (SEM) Strategy:
#1: Increased Reach
While Google has most of the market share for search engines, Microsoft Ads still reach millions of people every month. These ads don't just appear on Bing; they show up on other top search engines platforms like Yahoo and AOL and partners such as CBS, Wall Street Journal, and Forbes. Integrating Microsoft into your strategy increases your branding and advertising reach while ensuring that your ads show up in nearly all of the largest search engines. 
#2: Reduced Cost
Many marketers ignore the Microsoft network and invest all their time into Google. This means that there are fewer competitors, resulting in a lower cost-per-click. Reap the benefits of this by incorporating these Microsoft search advertising as part of your plan and enjoy more ad exposure with a smaller budget.
#3: Targeted Audience
If older adults are part of your target demographic, Bing, Yahoo, and AOL are great places to meet them with your search ads, all within the Microsoft Ads network. Google tends to attract a younger audience, while Bing users are typically older, married, and an estimated ⅓ of them make more than $100,000 a year. Microsoft Ads could be a potential game-changer for more profitable leads, depending on what type of audience your business is looking for. 
#4: Search Term Data
In September 2020, Google Search Advertising no longer provides data on all searches that triggered your ads and resulted in clicks. Google's reduced visibility makes it harder to find what ads need to be tweaked and what keywords and negative keywords should be added to your campaigns. Microsoft Ads remains fully transparent, and the data within the Bing search query report can be used to improve both your Microsoft (and Google) Ads Campaigns. 
#5 Ease of Use
One of the reasons most people choose to only advertise on Google is due to time constraints. If you're already utilizing Google Ads, you don't need to reinvent the wheel or recreate your existing search advertising campaign. Microsoft makes it easy for you to import your successful campaigns directly from Google, simply import, confirm your bids and budgets, and you're good to go. 
If you're interested in starting Search Engine Marketing or adding the Microsoft Ads network to your business's SEM strategy, feel free to contact our search experts at Boylan Point Agency; let's talk about how advertising with Microsoft can help your business grow!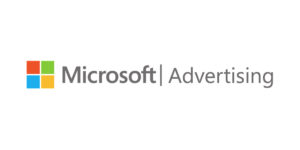 2525 Cleveland Ave, Suite G
Santa Rosa, CA 95403