Tom Boylan is the creative director for the agency, bringing more than 35 years of media production and sales experience to the agency's work. His passion for media production is matched by his background in marketing sales and management roles in media organizations.
He earned a BA in Communications from C.S.U. Sacramento, where he began his career in communications and journalism, having spent time as a legislative reporter, TV news writer and photographer. Tom's creative writing skills have been widely published on the web and in print, including a decade worth of writing and editing several weekly columns and award-winning special sections for The New York Times-owned Press Democrat in Santa Rosa, California.
Tom has been a committed Rotarian since 1997, a past club president, and District Public Relations Chair for 9 years. He is currently the Assistant Rotary Public Image Coordinator for Rotary Zone 25.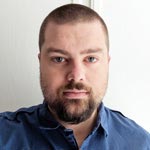 JL Faverio
JL Faverio provides clients of Bay Area's Boylan Point Agency, with a digital marketing background that started when he was 13-years old. Much older and wiser these days after running his own web design company, Bay Area Website Designer, and having collaborated with associates in producing 4 independent films that garnered worldwide attention.
JL is passionate about helping small businesses, through search engine optimization (SEO) consulting, digital advertising, and community outreach. His efforts to establish #NoBoxBlogs in 2011 gave voice to local homeless communities, both online and offline, through his non-profit project where free websites and free blogs are offered to homeless people upon request.
When not doing good things for clients and the homeless, this Santa Rosa native enjoys time with his wife and 4 children.
Boylan Point Agency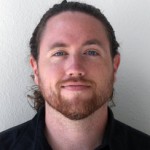 Brendan Boylan
Senior Web Consultant
Brendan Boylan is our Senior Web Consultant with the agency after stepping away from his role as Lead Web Developer for the past 7-years.
His background is invaluable to the agency and our clients because of his experience in Web Marketing, including Search Engine Marketing and Website Optimization.
Brendan's front-end web development skills include HTML5, CSS3, JavaScript, JQuery and Photoshop, while his back-end development knowledge includes Linux, Apache, mySQL, PHP, Drupal and WordPress.
He is a graduate of University of California, Santa Cruz, with bachelor degrees in Economics and Environmental Studies.
Boylan Point Agency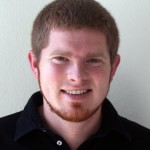 Sean Boylan
Graphic Designer
Sean Boylan is our very talented in-house graphic designer with 17 years experience.
He brings our creative concepts to life using a variety of tools in Adobe Illustrator, InDesign and Photoshop.
No matter what your graphic needs, Sean has the knowledge and capability to produce quality logos, billboards, graphic ads, and much more.
Boylan Point Agency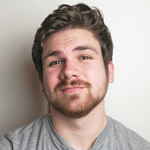 Jake Fowler
Project Coordinator / SEM Specialist
Jake Fowler first came to the agency as an intern, but after 5+ years of great work, he now adds to his role of Search Engine Marketing Guru as the title Project Coordinator. His work as a Certified Google Adwords Specialist and his ability to put together social media campaigns definitely attract attention. His work attracted our attention and now he gets to keep us all on track.
Along with his recognition by Google, he is W3Schools Certified and a student of Entrepreneurship and Business through the University of the Pacific. You would be surprised what he could teach you.
Boylan Point Agency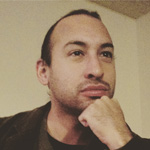 Juan Tapia
Web Designer
Juan Tapia is the newest addition to Boylan Point Agency.
He brings years of experience with HTML, CSS and JavaScript to the table.
In addition to web development, he is also a musician/composer and hopes to score the soundtracks to browser games he writes in the near future.
Boylan Point Agency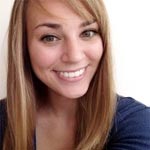 Makenna Baker
Marketing Assistant
Makenna took an adventurous route after graduating with her BA in Communications from California State University Monterey. She left the Bay Area to head for Melbourne, Australia where she spent time working on marketing programs for an Aboriginal Family Help Center. We have yet to hear her say "G'Day," but we are sure she has the ability to make your day a good one at the Boylan Point.
Makenna is a native of Healdsburg, California and brings a lot of talent to our Social Media projects and a lot of North Bay knowledge as well. If you are in the neighborhood, drop in and wish her a "G'Day."
Boylan Point Agency
Kimberly Walton
Bookkeeper
Kimberly Walton is our ace in the bookkeeping department.
She has a way with numbers and a way of helping our clients understand the oddities associated with providing marketing services from consulting to graphic art and more.
Kimberly joined the agency in 2012 and brings a wealth of experience as a past controller and the owner of New Beginnings Bookkeeping and Consulting Services.
Boylan Point Agency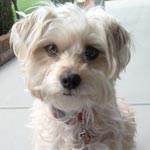 Darby
Office Dog
The office comes alive when Darby walks through the door - she is always happy to see everyone. Darby is highly versed at making people smile - even JL. She is exceptional at soliciting belly rubs from Makenna and treats from Sean and Jake.
After saying hello to everyone, she is tasked with gazing out the window of Tom's office. Darby spends her day being adored, except for when the mail carrier arrives, then her inner guard dog springs to life.
Darby looks forward to visiting with her friend Keno on Wednesday's. She is reliable, agreeable and a team player.
Boylan Point Agency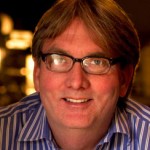 Paul Swensen
Emmy nominated, Paul Swensen, has worked in the San Francisco Bay Area for twenty years as a filmmaker, editor, actor, stage director, and orchestral conductor. He has also written and produced several award-winning television series, industrial and regional commercials.
Paul is our go-to expert for video/film production, editing and sound recording.
Boylan Point Agency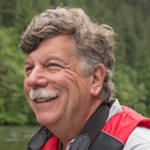 John Nelson
John Nelson is an extremely talented photographer. He might have the best collection of cameras in the North Bay, but better than the equipment is the eye that looks through the lens. John has the eagle eye with the perfect frame in mind.
We have asked John to go on assignment for many of our clients and he always comes back with more than we asked for, which to his credit makes him one of the easiest photographers in the North Bay to recommend. His photos include product shots, headshots, and businesses in action. If you have an assignment that needs some quality photography, John Nelson is our go to.
Boylan Point Agency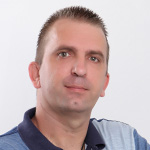 Shane Clark
Shane came to us at a time when we needed additional support for a project that was on the fast track. He is technically a freelancer; however, we have decided to call him one of the team after several years of working together on a variety of projects. His technical background includes WordPress, Custom PHP, WooCommerce, HTML / CSS, AJAX, jQuery, Responsive Web Solutions, Magneto, and Design Implementation.
Over the years we have come to realize that a team approach can get a technical problem solved without costing our clients an arm and a leg. With a Web Guy like Shane, we have a leg up on the competition.
Boylan Point Agency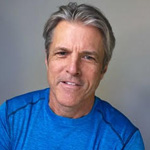 Jay Young
With more 25 years devoted to graphic design, Jay Young has brought dreams and ideas to life that visually communicates to the marketplace the story behind client products and services. His extensive experience includes; logo development, identity systems, signage, packaging and digital & print marketing collateral.
Boylan Point Agency and Jay Young have a long history. Jay is a prior Art Director with the agency and currently provides support through his independent design work for a number of clients. His collaboration includes the logo identity for the Boylan Point Agency.
Boylan Point Agency