Tom Boylan is the creative director for the agency, bringing more than 35 years of media production and sales experience to the agency's work. His passion for media production is matched by his background in marketing sales and management roles in media organizations.
He earned a BA in Communications from C.S.U. Sacramento, where he began his career in communications and journalism, having spent time as a legislative reporter, TV news writer and photographer. His creative writing skills have been widely published on the web and in print, including a decade worth of writing and editing several weekly columns and award-winning special sections for The New York Times owned Press Democrat in Santa Rosa, California.
Tom has been a committed Rotarian since 1997, a past club president, and District Public Relations Chair for nine years. He is currently the Assistant Rotary Public Image Coordinator for Rotary Zone 25.
JL Faverio
Lead Web Developer
JL Faverio provides the agency's clients with a web background that started when he was 13-years old. Much older and wiser these days after running his own web development company and having collaborated with associates in producing 4 independent films that garnered worldwide attention. JL is passionate about more than the web. His efforts to establish #NoBoxBlogs in 2011 gave voice to the homeless through his non-profit project offering free blogs to homeless people around the world. When not doing good things for clients, and the homeless, this Santa Rosa native is enjoying time with his wife and 4 children.
Boylan Point Agency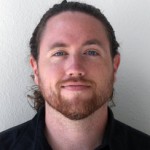 Brendan Boylan
Senior Web Consultant
Brendan Boylan is the agency's Lead Web Developer and also heads our Web Marketing department, specializing in Search Engine Marketing and Website Optimization. His front-end web development skills include HTML5, CSS3, JavaScript, JQuery and Photoshop, while his back-end development knowledge includes Linux, Apache, mySQL, PHP, Drupal and WordPress. He is a graduate of University of California, Santa Cruz, with bachelor degrees in Economics and Environmental Studies.
Boylan Point Agency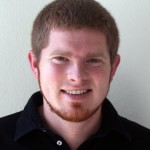 Sean Boylan
Graphic Designer
Sean Boylan is our very talented in-house graphic designer with 9 years' experience. He brings our creative concepts to life using a variety of tools in Adobe Illustrator, InDesign and Photoshop. No matter what your graphic needs, Sean has the knowledge and capability to produce quality logos, billboards, graphic ads, and much more.
Boylan Point Agency
Amanda LeCave
Marketing Project Coordinator
Amanda had a choice to make when she got out of college, to become a professional soccer player, or to follow her other passion, marketing. We think she made the right choice by joining the Boylan Point Agency. Her degree in Integrated Marketing Communications brings a fresh perspective to many of the marketing models we use at the agency and her skills at writing, graphic design, and business management should make it easy for clients to understand just how integrated marketing can be.
Pepperdine University was fortunate to have Amanda on the field as a team captain and we're just as lucky to have her on our team. She is a graduate of Pepperdine University with a Bachelor of Arts in Integrated Marketing Communications and still has a passion for soccer.
Boylan Point Agency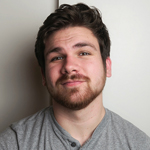 Jake Fowler
Social Media/Marketing
Jake Fowler is our head of social media, a marketing consultant, and a member of the web development team. He is W3Schools Certified in HTML and CSS and was more recently studying Entrepreneurship through University of the Pacific. When he's not posting to a client's social media page or updating their website, he is a utility player here at BPA, assisting in a variety of marketing tasks, including SEM campaign management.
Boylan Point Agency
Kimberly Walton
Bookkeeper
Kimberly Walton is our ace in the bookkeeping department. She has a way with numbers and a way of helping our clients understand the oddities associated with providing marketing services from consulting to graphic art and more. She joined the agency in 2012 and brings a wealth of experience as a past controller and the owner of New Beginnings Bookkeeping and Consulting Services.
Boylan Point Agency
Patrick Burmeyer
Web Developer
Patrick Burmeyer is a member of our web development team. His talents can be seen on many of our clients' websites and a few other places as well. For the techies, it's good to know his skill set includes HTML5, CSS3, Photoshop, Drupal and WordPress. In addition to finding new ways to express our clients' ideas online, he is also studying Political Science at the University of California, Berkeley.
Boylan Point Agency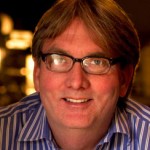 Paul Swensen
Emmy nominated, Paul Swensen, has worked in the San Francisco Bay Area for twenty years as a filmmaker, editor, actor, stage director, and orchestral conductor. He has also written and produced several award-winning television series, industrial and regional commercials. Paul is our go-to expert for video/film production, editing and sound recording.
Boylan Point Agency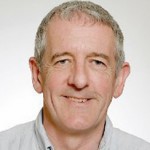 Duncan Garrett
Duncan Garrett's career in professional photography began after graduating from The London College of Printing in the United Kingdom, where he spent several years working with London newspapers. Since 1986, he has been photographing Sonoma County's natural beauty as a freelance photographer for commercial work, including portraits of all kinds, architecture, landscapes and wineries.
Boylan Point Agency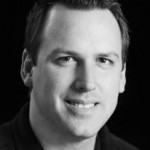 Brandon Holcombe
With over 12 years of graphic design experience, Brandon Holcombe specializes in branding, identity, web design, and specifically, magazine editorial layout. His passion is designing clean, sophisticated work using beautiful typography. Boylan Point Agency has been collaborating with Brandon for several years to create everything from posters to product packaging.
Boylan Point Agency