Video Production And Placement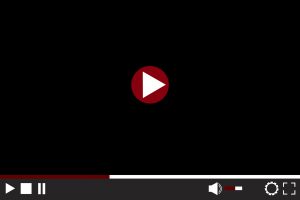 Vimeo Versus Youtube
YouTube isn't just the king of online videos; it's also the 2nd largest search engine on the internet. However, it's also filled with ads that may overwhelm viewers. Depending on your marketing goals, it might be worth looking at their biggest competitor, Vimeo. Vimeo is a professional video platform that operates on an ad-free, membership basis.
When we build websites, we love to include elements proven to increase engagement and keep people on your site longer – like videos. The issue is most websites aren't designed to stream videos. The large file sizes could crash your server or slow your web sites, increasing the bounce rate.
Sites like YouTube and Vimeo help to address this by allowing us to upload our files to their platform and then embedding the video onto websites. While the video would appear on the site we build, it's actually streamed from the video host's server. This gives our clients all of the SEO benefits without worrying about it taking up too much space.
Vimeo and Youtube are both great platforms that can meet your marketing and website needs. To learn more about the respective advantages and disadvantages of each, give us a call at (707)544-3390.
YouTube
YouTube accounts are free, and there is no limit to how much you can upload to their site. It has an incredible reach with over a billion users, and they've made it easy to embed their videos on websites.
Another perk of YouTube is that since it is owned by Google, it is best for SEO. Google trusts its own companies, so it crawls and indexes the videos on YouTube quickly and thoroughly.
If you're looking for a free option with the highest visibility, choose to place your videos on YouTube.
Vimeo
The number 1 reason to use Vimeo? It's ad-free. Vimeo's accounts give users greater control and privacy tools than YouTube while ensuring nothing interferes with your content. While YouTube ads don't show up when embedded on a website, it still shows suggested videos that can detract from your message.
On YouTube, there are more than 500 hours of footage uploaded each day. All of this has to be processed by YouTube's servers. At Vimeo, there are fewer videos, which means better resolution, audio, and overall quality. They have more limits to what they allow on their site, making it a more professional alternative to YouTube.
For control and flexibility, Vimeo wins. They allow you to update your videos while keeping the data from them and saving the URL. They offer password protection, web player branding, advanced analytics, and more. Vimeo also provides several plans with different benefits to fit your online strategy.
When deciding between YouTube and Vimeo, there is no "one size fits all" answer. If you're a small business that needs occasional videos, YouTube is probably the better option. If you're regularly creating videos and want to provide a better viewing experience, we'd vote for Vimeo; however, we'd also recommend cross-posting for SEO benefits. Vimeo makes it easy to share their videos on platforms like Facebook, YouTube, Twitter, and more so you can maximize your online visibility.
If you have any questions about video hosting, video production, or what types of videos could benefit your website, feel free to contact us. We'd be happy to help!
2525 Cleveland Ave, Suite G
Santa Rosa, CA 95403