We have proudly served the businesses in our community for over 25 years
As a local, top rated marketing agency, we have proudly served the businesses in our community for over 25 years, handling projects from identity development to web production, and everything in between. We are committed to providing the highest quality marketing services available and are dedicated to our amazing clients. 
No matter the service, we guarantee that our team will exceed your expectations with our prompt response, professionalism, and quality work that has become our hallmark.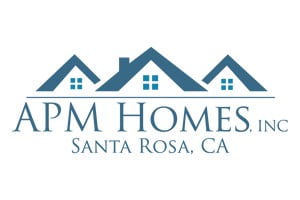 I am a general contractor/residential developer and have been using Boylan Point for a number of years now. Tom and his team have been essential in the marketing of my subdivisions and company. Boylan Point has created numerous websites, social media accounts, brochures, print ads, and radio ads for me. They have been diligent about tracking ad responses to assure money is well spent.

If you are looking for a company to effectively and efficiently market your business, I highly recommend you give them a try.

The team at Boylan Point is outstanding! I needed a company that would listen to my fragmented thoughts and ideas and turn them into reality – they have done this and more surpassing my expectations.

I love their energy, brilliant ideas, and positive attitudes. Just can't say enough good things about this team – they're the best!
My experience with Tom and his marketing team always been positive. They give the impression that they personally care about their clients and want what is best for everyone.

I used to own an advertising agency, so I know how competitive it can be, yet Boylan Point doesn't feel like they are walking the tightrope of competition. They feel relaxed and confident. If I were client-side, that would make me relax into depending upon their skills. And because I'm media-side, I feel confident that they choose my publication for their clients because they believe it to be a good choice.

We both want what works best for people with whom we do business. That's respect on all levels.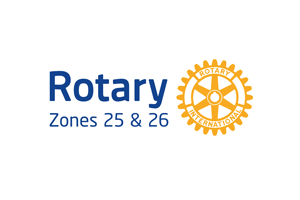 Boylan Point Agency has become a strong partner with Rotary Zones 25/26. This is a talented group and is able to fulfill every request to date.
Well done to all. We look forward to our ever growing partnership.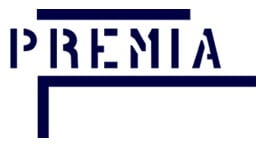 I would highly recommend using Boylan Point. We used them to redesign our company logo as well as develop a brand new website.

We worked with Sean – who was friendly, responsive, detail-oriented, and seemed to genuinely care about client satisfaction.

We will definitely be using them again for any future needs!
If I could give more stars, I would. Boylan Point was the third PR firm that we looked into. From the beginning, Tom and his team, were well prepared did their own research about our organization and program and brought many ideas, facts and options to the table. Being on a time crunch, all marketing efforts decided upon, were done simultaneously with very little involvement from our end. Tom listened and understood our vision and it was clear that his team is motivated, organized and professional. I would definitely recommend to any organization!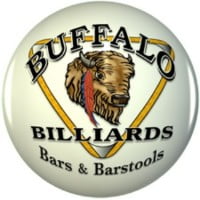 Buffalo Billiards started with the Boylan Point 25 years ago and we remain a loyal client to this day. Tom Boylan had built us into the premier billiard supply business in the bay area between 1990 or so and 2005.

With the economic downturn, we took a hiatus from marketing but we are back and expect Boylan Point to recreate their magic and do it all again.

The Boylan Point handles all our marketing needs from simple in-house flyers to all the social media aspects as well as 2 websites and more. Can't say enough!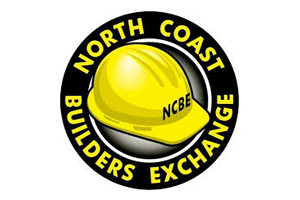 There's no way I can ever adequately express my gratitude for all the help you've given me in launching my new venture.

My thanks to all of you for your time, talent, creativity and patience.
Tom Boylan, Owner of Boylan Point Agency, is a huge asset not only to Sonoma County for his extraordinary work, but he is also a dedicated Rotarian who donates his work creating amazing artwork, graphic, and programs for several events throughout our Rotary Districts.

The motto "Service Above Self" is Tom. He is well known for his focus on providing outstanding service to his clients and gives them the results they are looking for. I personally enjoy the knowledge he is eager to share.

We worked with Boylan Point for various projects related to our clinical practice and research. They are very prompt and have well rounded experience. They could develop comprehensive marketing plan for us and also execute in short time. They have experience in all aspects of healthcare marketing strategies. They are also very easy to work with and very prompt with communication about any of our need.
Boylan Point Agency helped me with Search Engine Optimization (SEO) on an existing website, and they did a great job. Tom and team were very helpful throughout the process. Boylan Point has great customer service. I'll be working with them on my next website. I highly recommend Boylan Point Agency for all your marketing needs.
After interviewing many web design firms, I chose Boylan Point Agency to design a new website for my company. I felt confident they would design a good website for us. However, our new website exceeds my highest expectations, it is absolutely stunning. The Boylan Point team is easy to work with and extremely responsive to the needs of their clients.Their positive, can-do attitude allowed us to fully develop our website in a creative and meaningful way that truly expresses our business. I am thankful to Boylan Point Agency and team leader Brendan Boylan for creating a perfect website for us.
Tom and his team at Boylan Point were fantastic to work with. We had numerous delays on our end due to the fact that we were switching to a new software at the same time, and Tom and the team were great about working with us. Our website came out clean and modern, everything that we had requested. Any changes that we asked for were always greeted with "sure, we can do that!" I would definitely recommend Boylan Point Agency for a positive experience and a professionally done website!
BP created the website for my architecture practice. Fantastic customer service and web page designers. Keen attention to detail and delivered exactly like I had envisioned it 🙂 Have been getting great feedback from my clients and friends as well! Moved my hosting service to them. Highly recommend them for any webpage and web hosting service.
worked with Boylan Point to design and launch websites for local political candidates. This family-owned local business is friendly, responsive and met our needs, even when we were under the tightest of deadlines. They care about their clients and the community - a worthy business to support for your marketing, web and design needs!
When my marketing efforts were not effective, I realized I needed help. I was lucky to find Boylan Point.
They respect that I am a small business owner and on a tight budget, and figured out a way to get the most for my marketing dollars. The result is a fantastic website that exceeded any expectations I had. The logo they created is stellar. The project manager at Boylan, was always quick to respond to my questions and concerns. The whole project went so smoothly...and now I have the materials and the confidence I need to plunge into marketing my business. This is an agency that really looks out for their clients and cares about their success.
The television placement expertise of the Boylan Point Agency is unmatched. Their production services are of the highest quality. Time and time again, I am impressed by the marketing expertise, creativity, and overall excellence of each member of their staff. I consider Boylan Point a valuable resource and am deeply grateful for the level of care and commitment that goes into each of our marketing transactions.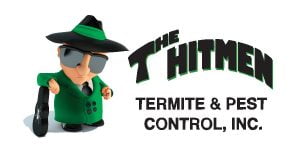 Tom and his team have been a big part of The Hitmen Termite & Pest Control's growth over the past 8 years. From designing our brochures to creating and maintaining our online image, the Boylan Point has done a fantastic job for us!