Our video and TV production services are designed to bring your vision to life like never before. Let us create high-quality, engaging content that connects with audiences and elevates your brand.
Boylan Point Agency has a long history with media production services dating back to our origins in 1997.
Our first client was Santa Rosa Dodge, "Find Us, Find a Great Deal." Over the years, we have made countless TV commercials for multiple auto dealerships and other businesses in the San Francisco Bay Area. In addition to our TV production, we have also produced specialty videos for websites and special video presentations.  Let us know if you have an idea for a video and need a great production team to make it happen.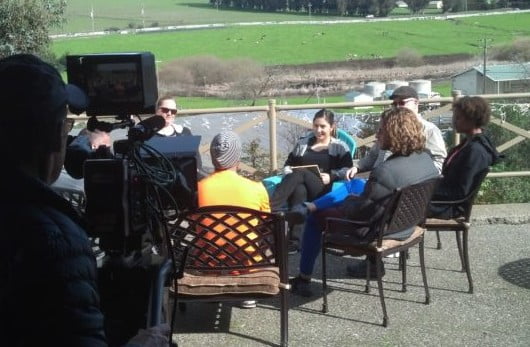 Located In The Heart Of Wine Country
The talent we can provide goes well beyond the in-house expertise we possess. We have a select group of associates who have provided production and editing services to meet our clients' budgetary requirements. Our team includes nationally recognized production talent, and we are willing to share that talent with you.
We are hands-on with all media production, providing concept, scripting, story-boarding, and direction.
We promoted our client's extremely unique homes with videos on his website, social media and TV commercials.
Television advertising can go well beyond the schedule. West Coast Solar Energy uses their commercial in their email signatures as well.
Working with an outside vendor's program, we produced some clever social media posts that are short and informative.
Our TV commercials have been a mainstay for City Carpets marketing since 2006. We also provided some clever images for social media.  
To benefit our client's virtual trade show exhibition booth, we constructed this video of their team and products in action. 
Ready to Take Your Business to the Next Level? Contact us today!