Ads that Match the Look, Feel, and Context​
Native Ads and Behavior Targeting
Native advertising and Behavioral marketing are two of the most powerful tools in today's digital marketing world. They have revolutionized how businesses reach their target audience by providing a more personalized experience.
Along with a variety of online marketing and digital advertising tools, we work with Bay Area Digital Solutions (BADS) to provide behavioral marketing and native advertising solutions. These are display and video ads that are targeted to specific consumers based on their online behavior. 
From Targeting to Personalization: The Power of Behavioral Marketing
By using behavioral marketing, we can target people further down the sales funnel with an extensive list of categories. These categories include more than the demographics that we would choose for a Search Engine Marketing (SEM) or Social Media campaign. Behavioral targeting can consist of income, marital status, what specific items people shop for, what food they like to eat, where they go, what hobbies they enjoy, and more.
With this information, we use native advertising with a display or video ad that matches the look or feel of the website or app they are on. These are great for branding and can be targeted based on keywords, behavior, AI, and lookalike audiences. Together, these tools make an incredibly effective campaign that reaches the ideal audience and customers.
Marketing Approach with Behavioral Insights
By working with Jeriann, we've seen notable growth during a period (COVID-19) where most things slowed. Our client who sells recreational furniture, Buffalo Billiards, and has found tremendous success in using a combination of behavioral marketing and digital advertising to reach their target audience. The ability to develop a marketing strategy that incorporates multiple advertising options to find what will work best for your business and your customers is what we do.
When we discuss marketing strategies, we'll talk about more than just tools like Web Development, SEO, SEM, and Social Media – we'll talk about our partners at Bay Area Digital Solutions to give you the most effective marketing plan available.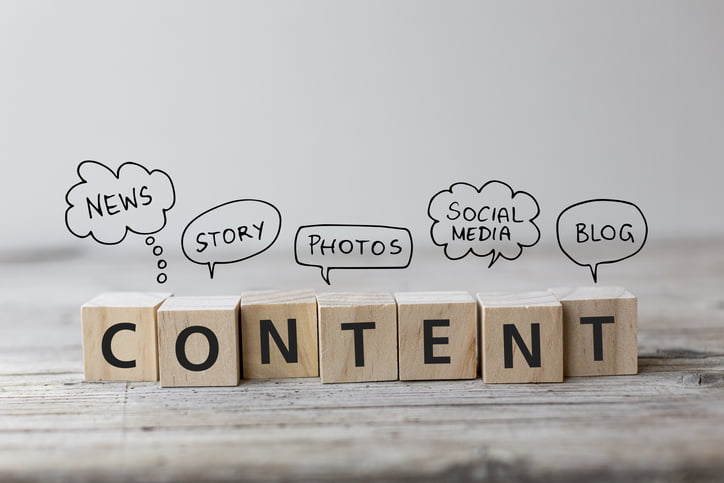 Example Strategies For Home Builders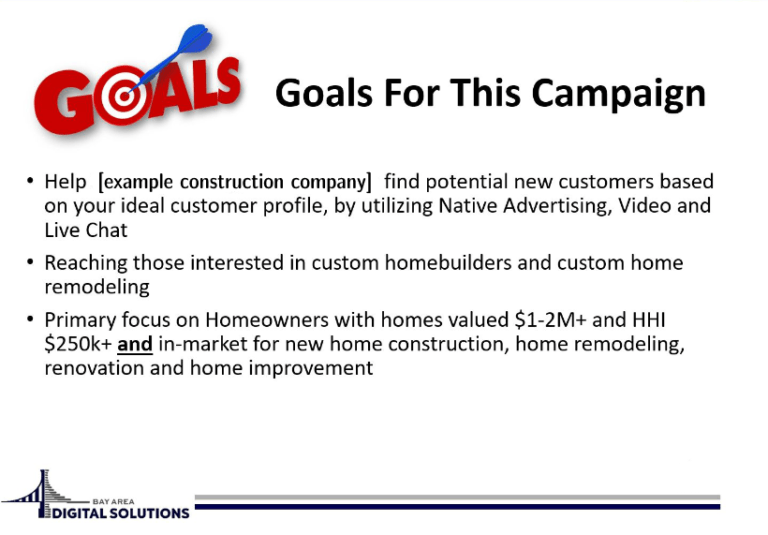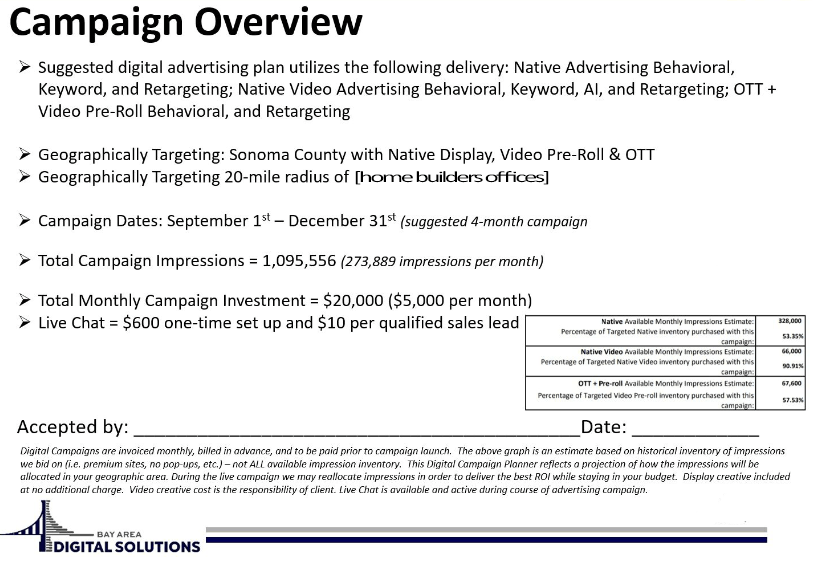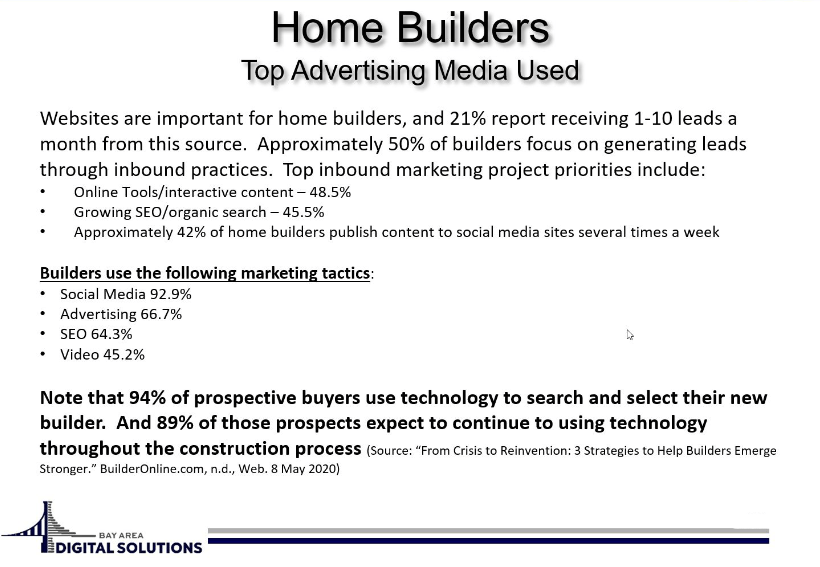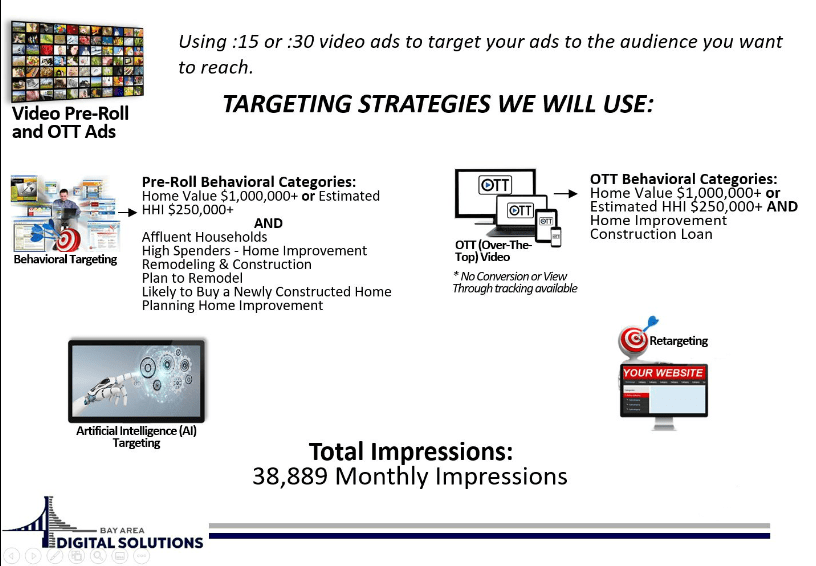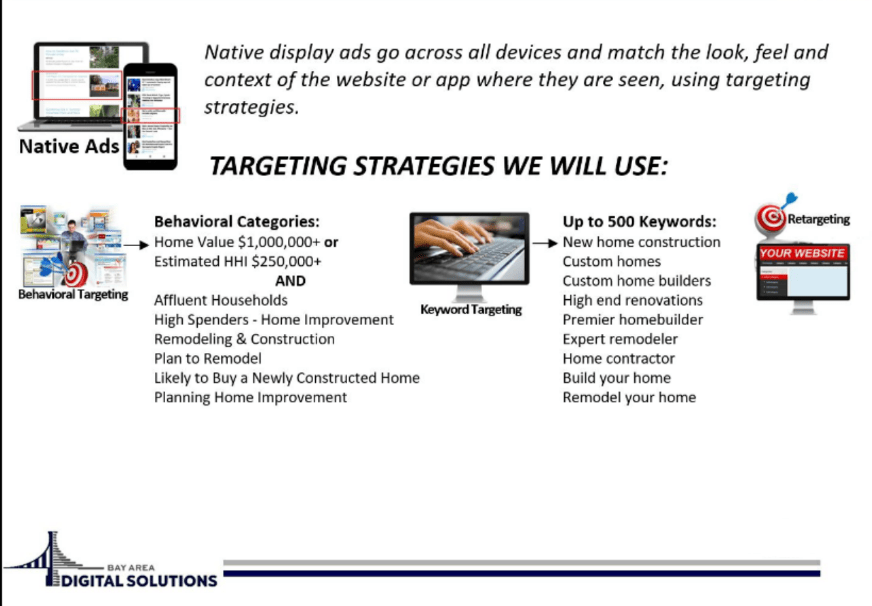 Ready to Take Your Business to the Next Level? Contact us today!